Tell me a little about your organization and how long have you been a Pool Safely campaign partner?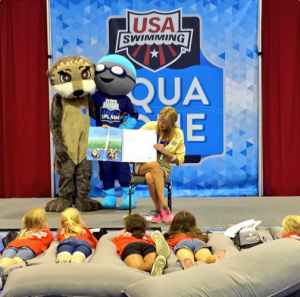 The Joshua Collingsworth Memorial Foundation (JCMF) mission is to educate children and adults worldwide about water safety, through the utilization of drowning prevention campaigns and early childhood water safety training. The "Josh the Baby Otter" book was created as a fun and easy way to relay this message.  The goal of the foundation is to help children comprehend and remember the important message that they should never go in or near water without a parent or another adult.  Ultimately, we want to create a water safety behavior for all children that will be passed on from generation to generation.
The "Josh the Baby Otter" book teaches children to always swim with a buddy and never go in or around water unless an adult accompanies them. The book is available in English and Spanish, it also includes an audio book, a sing-along CD and PowerPoint program, compatible with Apple and PC products, to further engage students. To date, the Joshua Collingsworth Memorial Foundation has distributed more than 200,000 books to daycares, preschools and classrooms across the United States and thirteen countries. More than one million children have benefited from the "Josh the Otter" program worldwide and the program has been translated to nine languages on the "Josh the Baby Otter" App.
JCMF has been a proud partner with the Pool Safely campaign since June 2013. This collaboration will enhance the promotion and education in the hopes of preventing drownings.
What is the most useful/your favorite Pool Safely resource?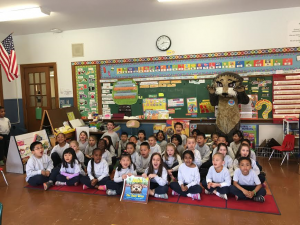 For our foundation, it is the ability to identify and connect with other partners and the opportunity that it gives us to move all our missions forward.  Preventing drowning and aquatic injury is a battle that must be fought on so many fronts.  We've dedicated our work to touching the lives of children early to make water safety something they grow up thinking about.  Other partner organizations work on adult education and changing behaviors, or barrier fencing, or swimming lessons.  By working together and finding opportunities to partner with each other, all our campaigns are strengthened and we all get closer to our goals.
What top 3 water safety steps or messages do you think are the most important for keeping kids safer in and around water? 
First and foremost, we hope that children learn that while the water can be fun, they should never go in or near the water without a parent or adult.  We must make that idea a habit in their minds early, such as seat belts and looking both ways before crossing the street.  Not being alone near the water is message number one.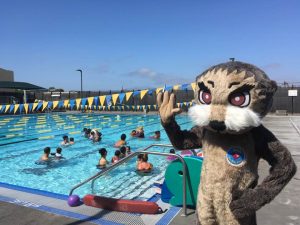 Secondly, we think that learning to float is a primary skill for all children.  Swimming can and should come next, but basic skills in the water should be foundational in a child's life in case they venture too far from mom and dad on their own. 
Finally, if we had to pick one more, we think that all children should learn how to recognize when someone else is in trouble in the water and know how to raise the alarm for help.  They should know that even if they aren't sure, alerting a parent or other adult to possible problems is the right thing to do.
How has your organization made a difference among consumers when it comes to drowning prevention? 
Working closely with our partners like Rotary International and the U.S. Coast Guard, the Joshua Collingsworth Memorial Foundation has reached more than a million children around the world with a message of water safety.
Why do you think it is beneficial to partner with CPSC and the Pool Safely campaign?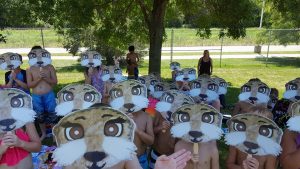 Partnering with the CPSC and the Pool Safely campaign has aligned and connected our organization with like-minded professionals and experts, other partner organizations and added the resources to help us provide a coherent and consistent message to the public. Our connection to the Pool Safely campaign not only adds to our abilities, it adds to our credibility with other organizations and with our donors as well. Like the layers of protection needed to keep kids safe, the CPSC is a layer of connection that helps us in forwarding our mission of teaching children to be safe in, on, or near the water wherever they live or play.