For the second consecutive year, data compiled by the USA Swimming Foundation show a decrease in fatal child drownings in pools and spas nationwide. The data found there were 221 media-reported fatal child drowning incidents among children ages 15 and under in pools or spas during 2019. This is nearly a 14 percent decrease in fatalities from 2018.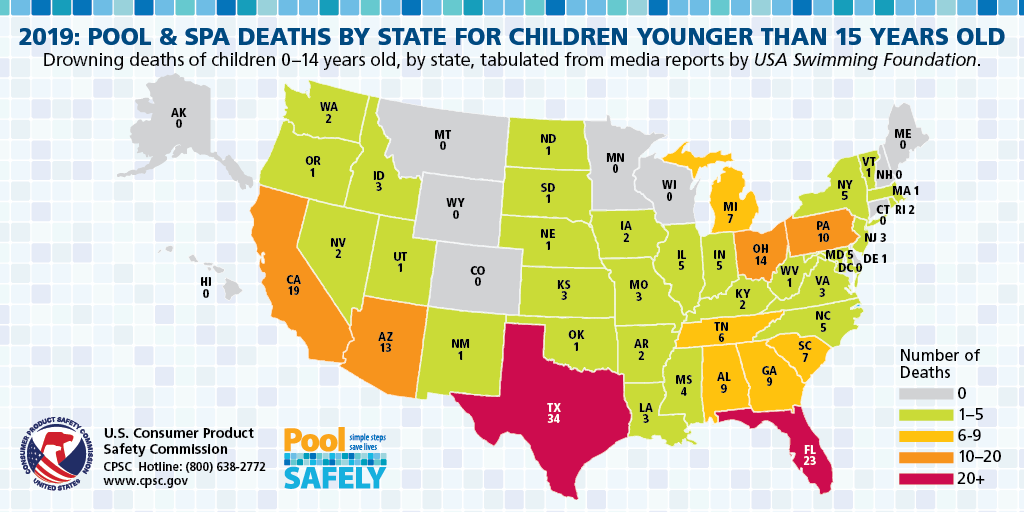 Additionally, while warm weather states like Florida, Texas, California and Arizona continue to have the highest drowning rates in the country, they also all experienced a significant decrease in pool and spa incidents in 2019. The most notable decline was Florida, where media-reported fatal child drownings in 2019 fell by nearly half compared to 2018. Florida no longer leads the nation in the highest number of reported incidents.
The top five states for the highest number of child drowning fatalities in pools and spas in 2019 were: Texas, with 34 incidents, followed by Florida (23), California (19), Ohio (14), and Arizona (13)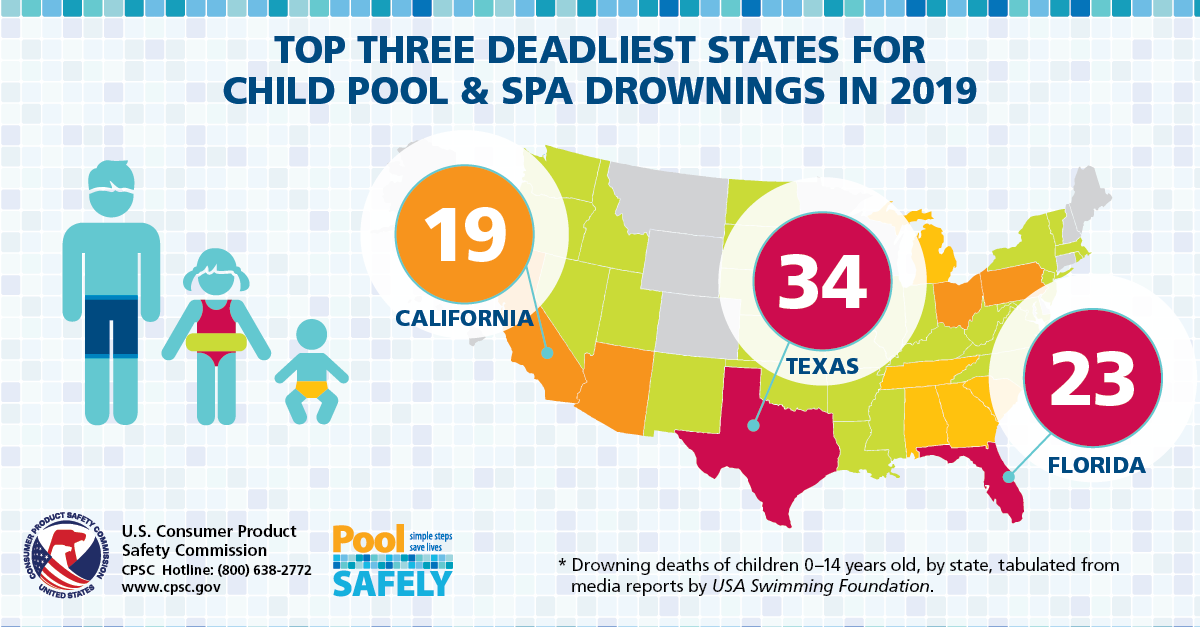 Although the news is positive that media-reported child drownings have decreased, drowning remains the number one unintentional cause of death for children in the United States ages 1 to 4, and the second leading cause among children ages 5 to 14, underscoring the need for year-round vigilance.
Together, we can reverse the public health crisis of child drownings. As a public education campaign, Pool Safely is committed to creating and sharing accessible resources that can be used by all to promote water safety with our families and in our communities.
Whether you are a parent, teacher, grandparent, a pool and spa pro, or a lawmaker in need of print or digital resources in English and Spanish, Pool Safely's Safer Water Information Match (S.W.I.M.) tool makes it easier to access the water safety resources and materials tailored to your needs. Share a resource, save a life.
In 2020, let's all strive to #PoolSafely365!