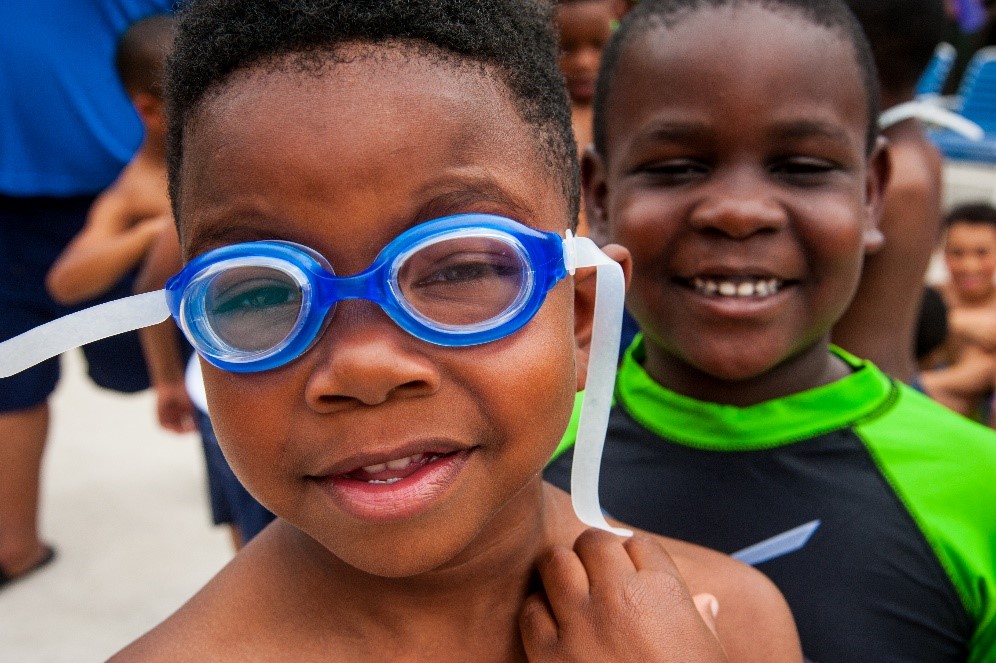 While recent national data from the USA Swimming Foundation show a 5-10 percent increase in swimming abilities among young people, children in minority communities continue to have disproportionately no/low swimming ability.
Black History Month in February presents an important opportunity to acknowledge the unique water safety challenges that minority communities face. Data shows 64 percent of African-American children and 45 percent of Hispanic children possess poor swimming ability, compared to 40 percent of Caucasian children. This puts minority children at a greater risk of drowning.
Swimming Disparities Among Minority Children
| | | | |
| --- | --- | --- | --- |
|   | African-American | Hispanic | Caucasian |
| No/Low Swimming Ability* | 64 percent | 45 percent | 40 percent |
| Parents Have No/Low Swimming Ability* | 78 percent | 62 percent | 67 percent |
*Data provided by USA Swimming Foundation
Many factors contribute to this disparity, including the swimming ability of a child's parents, which may affect the likelihood that a child will learn how to swim. Additionally, fear plays a role in whether children and families have adequate water safety skills, with a clear connection between fear of drowning and low swimming ability. Children who are afraid of drowning are 67 percent more likely to have no/low swimming ability, and African American children and parents are three times more fearful of drowning than Caucasians.
The water safety community, including the Pool Safely campaign, has taken important steps toward addressing this safety issue.
Pool Safely is committed to raising awareness  through its work to ensure that all families are aware of the simple safety steps that can help families to stay safer around water. Many of our partner organizations address these drowning disparities directly.
For example:
The Josh Project based in Toledo, Ohio, works to break the cycle of fear in African-American communities by encouraging parents to enroll their children in swimming lessons (you can learn more about The Josh Project's work in the Partner Spotlight blog post from Executive Director Tankeeya Butts).
Black Kids Swim focuses on increasing access and opportunities for African-American children to learn water safety skills.
Organizations like the YMCA, the American Red Cross, and the USA Swimming Foundation offer classes in hundreds of communities across the country for a small fee or for free, and many of their programs focus on providing lessons for minority families.
Check out the Pool Safely campaign resource page for parents  for tips that can help all families stay safer in and around the water, including the Simple Safety Steps, educational materials and activities for children, and the Pool Safely Pledge.
Through our collaboration with partners and organizations within the water safety industry, we are proud to support all communities and drive efforts to expand access to lifesaving skills.