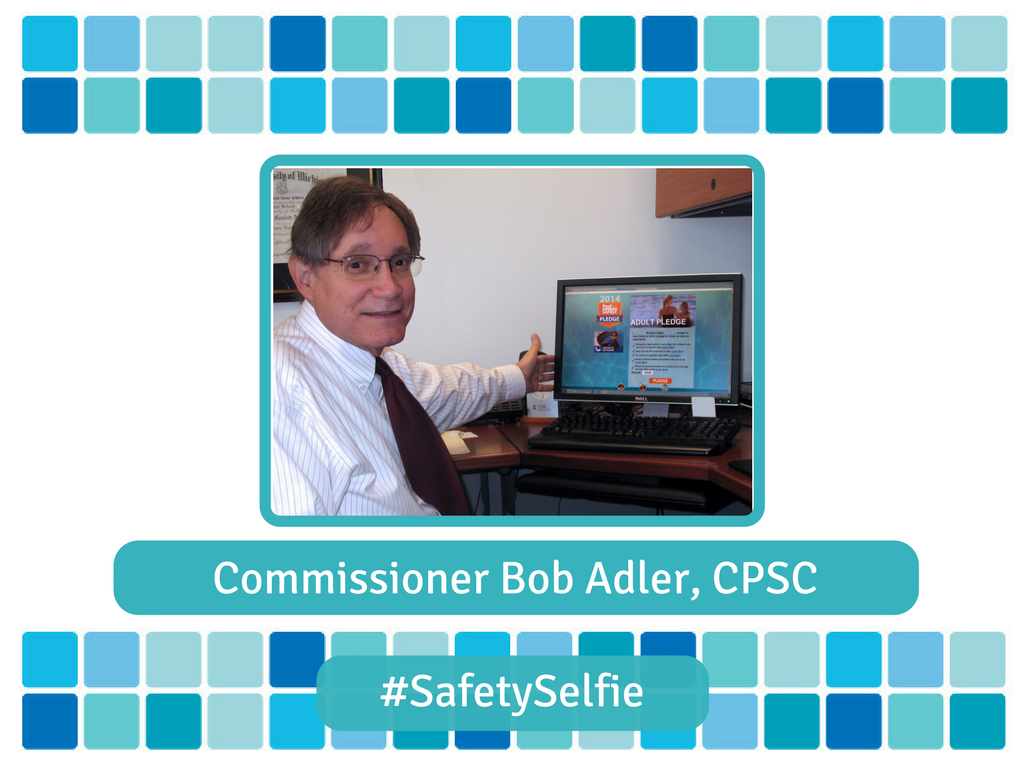 "Taking the Pool Safely Pledge illustrates your commitment to keeping others safer around water and connects you to a lifesaving cause. A minute of your time to take the pledge could end up saving your life and the life of someone you love." – Commissioner Bob Adler, U.S. Consumer Product Safety Commission
Do you want your picture featured on the Pool Safely blog and social media channels? It only takes a few simple steps!
First, take the Pool Safely Pledge. Next, take a photo showing you took the Pledge and share it on social media using #SafetySelfie and tagging @PoolSafely. Each month a new Safety Selfie will be selected.
Take just one minute to affirm your commitment to water safety by taking the Pool Safely Pledge.