Why are you passionate about drowning prevention/what drives you to do this work?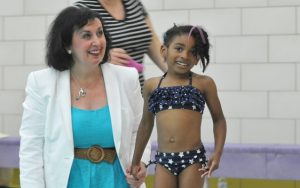 I have always loved the water, ever since I was a little girl. I loved to swim, dive, sail, anything in or near the water. Water sports were always my favorite activities. When I first started working on this campaign, I saw a little girl who was so scared of the water that she would not even put her feet into the pool. It broke my heart because I knew how much fun she was missing. Swimming is a great activity, but we need to teach both parents and kids the simple steps they should follow so that it is fun AND safe.
What is your favorite Pool Safely educational material, why?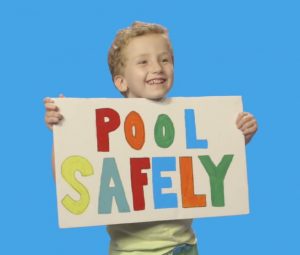 I am very proud of the Pool Safely song by well-known children's singer/songwriter Laurie Berkner. The song is catchy and both kids and adults find themselves singing it after hearing the song only once or twice. The song has helped us communicate an essential safety message using one of the key demographics of our campaign: parents with young children.
What are the advantages to partnering with CPSC and Pool Safely?
A Pool Safely partnership is a win-win for organizations and the campaign. We are all working toward a common goal – to greatly reduce fatal and non-fatal child drownings – so it makes perfect sense to pool our efforts and broaden our reach. This collaboration brings awareness of the simple steps people can take to prevent drownings. In addition, the campaign identifies the activities and accomplishments of our partners towards this common goal.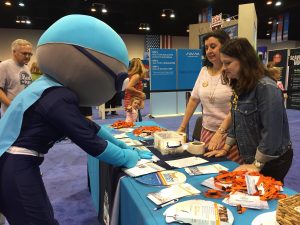 What has been your favorite Pool Safely event to date?
That is a tough one. While I enjoy organizing a campaign event to support the World's Largest Swimming Lessons each year and seeing kids learning how to swim and appreciate the water, I think my favorite event to date was the Olympic Trials. Pool Safely attended the Trials in Omaha thanks to the support of the USA Swimming Foundation. In addition to being able to work so closely with the Foundation, we had an opportunity to network with parents, children, future and former Olympians, fire fighters and police officers. Not to mention, we had a chance to witness history in the making as hundreds of talented swimmers competed for the honor of representing our country at the 2016 Olympics in Rio.
What is your proudest achievement for the campaign?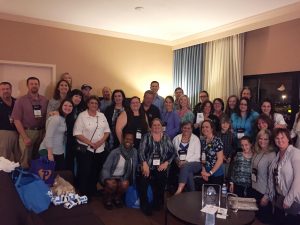 I am most proud of our partners. The campaign has more than 1,000 partners across the country – and three overseas – who are dedicated and committed to #stopdrowning. I am very proud that there has been an 11 percent decrease in drowning for children younger than 15 in pools and spas and NO drownings from a drain entrapment in a public pool or spa since the Pool Safely campaign launched. I believe that we would not see these results without the hard work and dedication of the CPSC and participants. Pool Safely may develop messages and materials, but our partners are the ones on the front lines sharing that message with parents, guardians and children. This campaign is a team effort.
 *"The opinion expressed by Ellyn Pollack, an employee of the Consumer Product Safety Commission, does not necessarily represent the views of the Commission."