By Connie Harvey, Director of American Red Cross Aquatics Initiative, and Shaun Anderson, Founder, International Water Safety Day

Each year on May 15, the world celebrates International Water Safety Day. This day was established to help raise awareness of the worldwide pandemic of drowning and to educate children and adults in a dryland setting about the basics of how to stay safer in and around the water. According to the World Health Organization:
Every hour, every day, more than 40 people lose their lives to drowning.
372,000 people drown each year, with those under 5 years old at greatest risk.
Globally, more than half of all drowning deaths are people under 25 years old.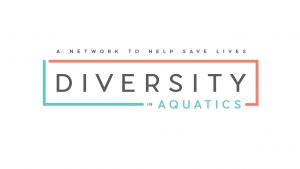 In 2012, Shaun Anderson and Jayson Jackson founded International Water Safety Day. Anderson and Jackson are both former collegiate athletes, and advocates for water safety and minority participation in aquatic activities.
"It was our idea that this could help get an entire generation to be aware of the need for water safety education," Anderson said.
Since its inception, International Water Safety Day activities have taken many forms around the world. Groups have met with federal and local lawmakers, shared rules for water safety with children of all ages in schools and hosted interactive safety skill sessions with community groups.
This year, the Pool Safely campaign – along with its partners Diversity in Aquatics and the American Red Cross – have joined forces to leverage their resources and other partners to help reach more school districts and community groups.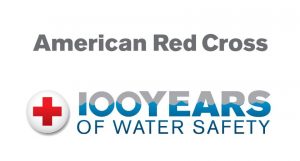 "We are thrilled to engage our training partners throughout the United States and on military installations around the world. Together, we can reach more children than ever before on this one day with these lifesaving messages," said Connie Harvey, director of the Red Cross Aquatics Centennial Initiative. "We are also asking children and adults to take the Pool Safely Pledge. The Pledge is a great first action step for committing to safe behaviors in and around water."
In addition to taking and sharing the Pledge, here are a few additional examples of activities taking place May 15:
Water safety messages are being announced on the public address systems at elementary, middle and high schools throughout the entire Miami-Dade Public School System—the fifth largest school district in the United States—and elementary students will also participate in a classroom lesson.
A consortium of police, fire and emergency medical services personnel are hosting a Community Risk Reduction Event on Water Safety at a major international airport.
The day is being commemorated at the launch of a national lifesaving organization, and to mark the start of the swim season for many aquatic facilities.
A fitness center chain that has pools is conducting swimming safety classes both on land and in-water and posting water safety signage on their in-house TVs and on their social media outlets.
The student recreation and wellness center at a state college is hosting a Safety Day that is focused on water safety along with other safety topics through safety learning sessions, games and activities.
Do you want to join forces with us in 2018? Visit www.internationalwatersafetyday.org for more information and get involved!