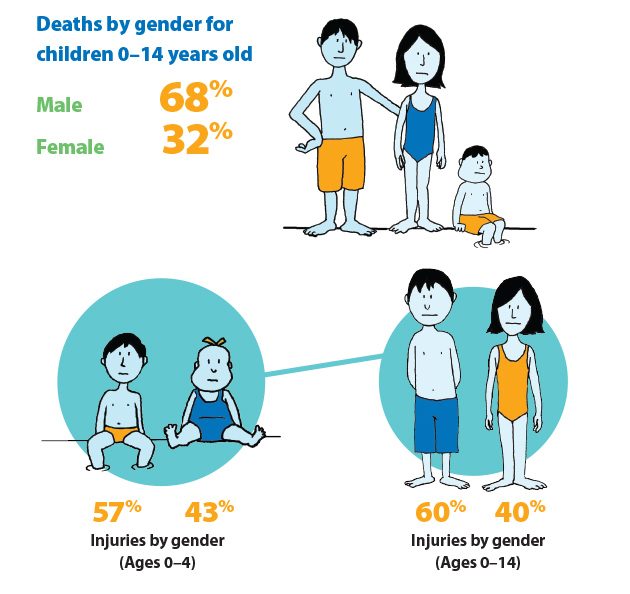 According to a recent study by CPSC,* boys are especially at risk of drowning at twice the rate of girls – 68 percent vs. 32 percent. Boys are also more likely than girls to be hospitalized for nonfatal drowning incidents. Studies suggest that the higher drowning rates among males are due to increased exposure to water and riskier behavior.
Regardless of gender, it is important that all families reinforce their commitment to drowning prevention all year round by practicing Pool Safely's simple safety steps and taking the Pool Safely Pledge together. The Pledge is offered in both English and Spanish, and there is a version for kids to make sure that everyone remembers to be safer around water.
*Data derived from the CPSC Submersion Report provides estimates and averages for drowning injuries and deaths. The report estimates pool and spa deaths involving children younger than 15 years of age between 2012 and 2014; for injuries for the same group, annual estimates are derived from years 2014 to 2016.