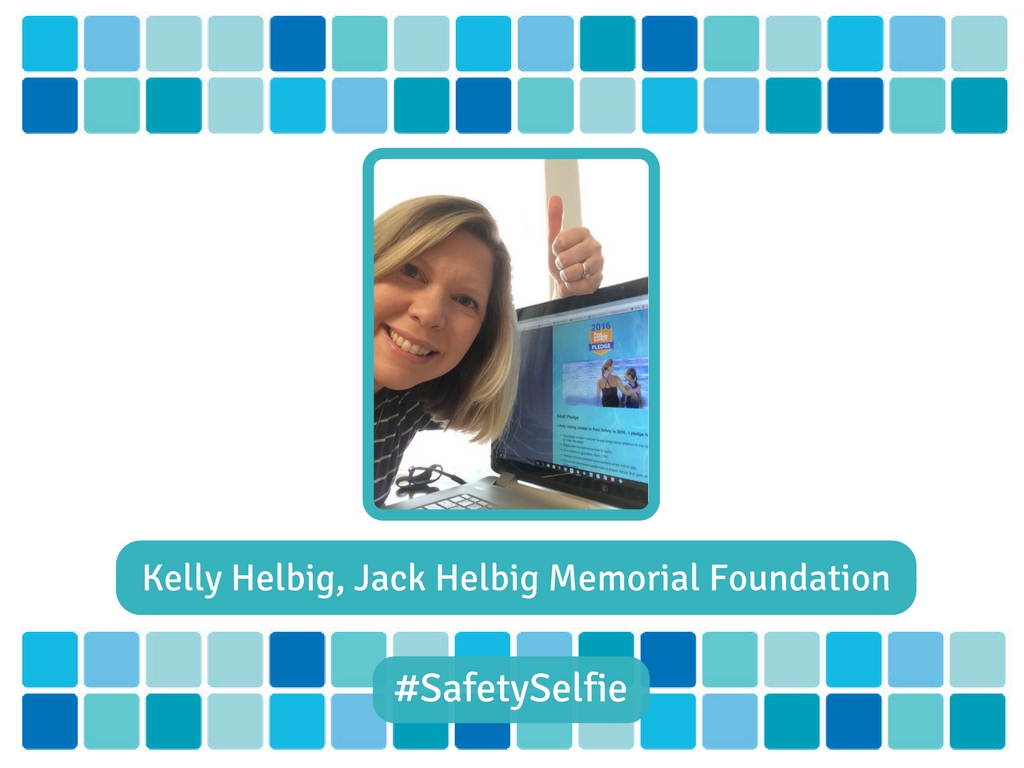 "The Pool Safely Pledge is ultimately a pledge of love. A pledge of love to those you hold dear that you will do everything possible to ensure they have a safe, healthy, and fun experience in and around water." – Kelly Helbig from the Jack Helbig Memorial Foundation, a Pool Safely partner
Do you want your picture featured on the Pool Safely blog and social media channels? It only takes a few simple steps!
First, take the Pool Safely Pledge. Next, take a photo showing you took the Pledge and share it on social media using #SafetySelfie and tagging @PoolSafely. Each month a new Safety Selfie will be selected.
Please take just one minute to affirm your commitment to water safety by taking the Pool Safely Pledge.