July Newsletter
July 28, 2017
Dear Pool and Spa Safety Community,
Summer is in full swing and many Pool Safely partners are busy with keeping their communities safer around the water. From swimming lessons to public safety fairs, we value all the work the 1,000+ organizations in our drowning prevention coalition do to stop drowning. A special thank you to everyone who participated in the annual Pool Safely Pledge Week last week!
Mid-Summer Media Outreach
As many people in the drowning prevention community know, the summer holidays that are spent around the water typically experience higher rates of incidents, turning celebrations into tragedies. Each summer, Pool Safely reminds families to take extra vigilance around these holidays.
This year, the campaign reminded families of the 4 Simple Steps they should take during their July 4 celebrations, and worked with CPSC's Spanish-language spokesperson, Carla Coolman, to participate in nearly 20 media interviews coast-to-coast. You can listen to one of Carla's interviews on Spanish Public Radio, here.
Thank You for Participating in Pledge Week!
This year, Pledge Week took place nationwide from July 17-23. The goal of Pledge Week was to engage Pool Safely partners in a fun, educational way while promoting water safety and encouraging everyone to take the Pledge to Pool Safely. Thank you to all who participated!
This year we tried something new: a daily tweetstorm, featuring a new partner sharing their own unique reasons for why they took the Pledge each day. Each tweetstorm is linked below, in case you missed it:
Along with a daily tweetstorm, Pool Safely encouraged partners to download and use the Pledge Week Partner Toolkit to engage with their own followers. Many not only used the toolkit but created their own unique graphics and tweets, with some posting their own photos of adults and children taking the Pledge. Overall, throughout Pledge Week we had almost a hundred social media engagements and collected nearly 300 Pledges.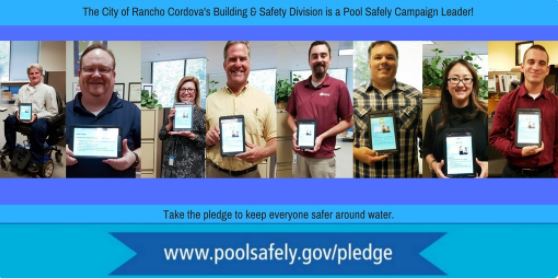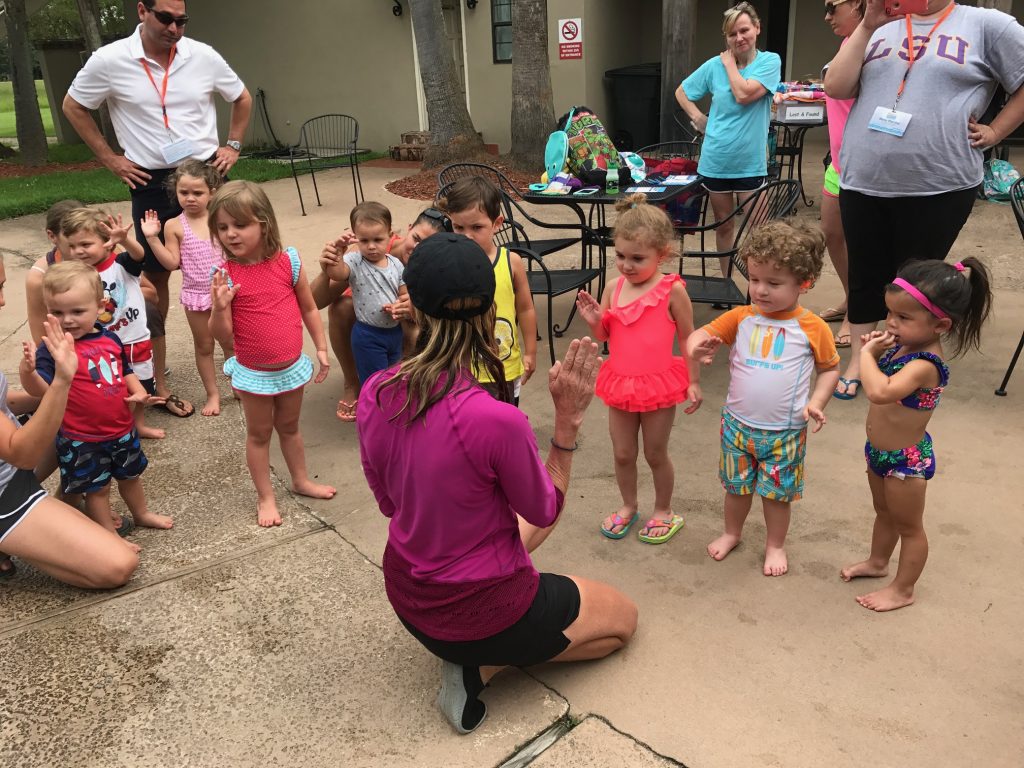 New Pool Safely Partners

 Hard Copy Pool Safely Pledge Cards
Are you a Pool Safely partner who has ordered hard copy Pledge cards through our materials ordering system? If so, it's critically important that you send your signed Pledges back so that they can be counted! Even if you just have a handful, every signed Pledge counts. As you complete post-event wrap up, please send your Pledge cards to:
Pool Safely
U.S. Consumer Product Safety Commission
4330 East West Highway
Bethesda, Maryland 20814
Have questions or a large number of Pledge cards? Send us a note at poolsafely@cpsc.gov.
Partner Highlights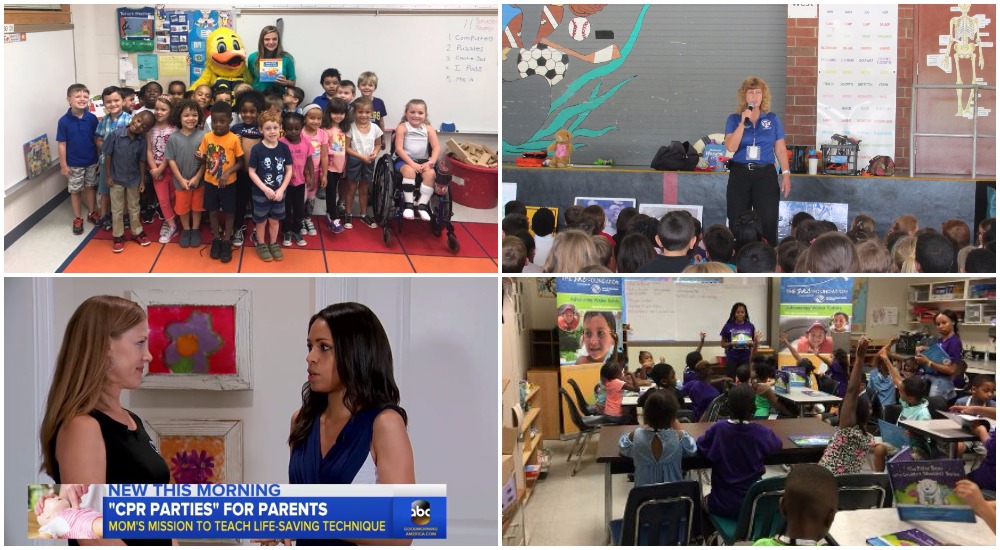 In addition to participating in Pool Safely Pledge Week, many of our partners have found creative ways to continue the conversation about water safety in their communities:
Thank you to all Pool Safely partners who are using campaign messaging to educate kids and families about how to be safer in and around the water this season! Education is a key step in reaching our goal to stop drowning. Also, a reminder to our partners to please continue to let us know about your water safety efforts by emailing poolsafely@cpsc.gov so that we can help promote them.
Drowning Prevention Awareness Month in Arizona
Late summer means pool parties, and a time for families to remember the simple water safety steps that are so important to keep kids safe. Arizona welcomes August with "Drowning Impact Awareness Month," a statewide campaign coordinated by Pool Safely partner Phoenix Children's Hospital. The campaign features official proclamations, events and purple ribbons remembering those children in Arizona who have been lost to a fatal drowning.
Blog highlights:

Pool Safely On the Move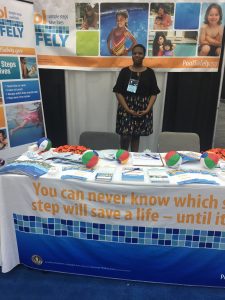 According to new data from our partners at the USA Swimming Foundation, 64 percent of African-American children cannot swim and 78 percent that African-American children will not learn how to swim if their parents cannot swim. Pool Safely is working together with our partners to help turn these numbers around, including outreach to leadership within the African-American community. This past week, Pool Safely attended the 108th NAACP Convention, speaking with conference attendees about the importance of water safety and gathering over 100 Pledge signatures.
Mark Your Calendars
July 22-29: The Safe Kids Worldwide Childhood Injury Prevention Conference (Prevcon) in Baltimore, Maryland brings together injury prevention professionals from across the United States and around the world to discuss, share and learn ways to make an even greater impact for children and families.
July 29: Pool Safely partner FastMed Urgent care will distribute Pool Safely materials at the Tucson Police Foundation's Back to School Safety & Health Fair in Tucson, Arizona.