October Newsletter
October 27, 2016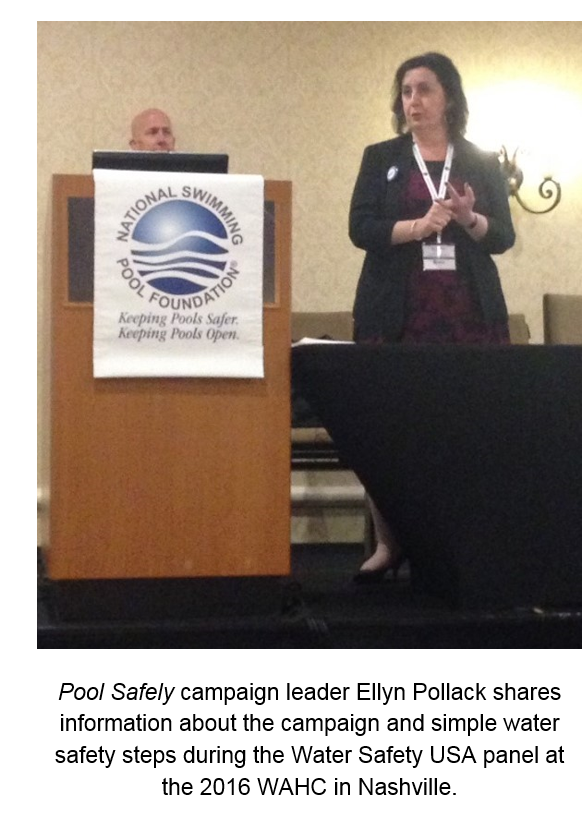 Dear Pool and Spa Community,
Last week, the Pool Safely campaign participated in the 13th annual World Aquatic Health Conference (WAHC) in Nashville. Pool Safely was part of a panel session with other members of Water Safety USA, an alliance of which CPSC is a founding member. I had an opportunity to present and share the new Pool Safely PSA, which debuted during the 2016 Summer Olympics. As you've likely seen, the PSA features the importance of four-sided fencing and shares other key Simple Safety Steps. We connected with many of our partners, shared our campaign materials and collected Pool Safely Pledges. Every one gets us closer to our 50,000th Pledge milestone! Thanks to our longtime partner the National Swimming Pool Foundation for hosting another productive WAHC! We look forward to next year's conference in Denver.
Pool Safely On the Go
In November, Pool Safely will participate in two pool and spa industry trade show expos. First, we will be at the Pool Spa Patio Expo in New Orleans from Nov. 2-4. Stop by booth #2339 to grab some of our materials and take the Pool Safely Pledge. On Nov. 3, a representative from the campaign will be giving a drowning prevention "Splash Talk" from 1:00 – 1:30 p.m. at booth #1869.
From Nov. 4-7 we will be in Orlando for the National Association of REALTORS Expo. In sunny Florida, you will find us at booth #194 where we will be debuting a new video reel that includes highlights of our campaign. Be sure to stop by and check it out!
New Partners
Please join me in welcomingthe seven new organizations that partnered with the Pool Safely campaign this month: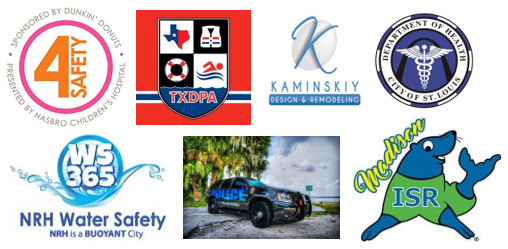 Texas Drowning Prevention Alliance
Partner Highlights
A recent post on the Pool Safely blog highlights the benefits of a Pool Safely partnership and features quotes from individuals from our partner organizations Drowning Prevention Coalition of Palm Beach County, Joshua Collingsworth Memorial Foundation and The American Red Cross. I encourage you to check out the blog and consider becoming a Pool Safely partner, if you have not yet officially signed on with the campaign.  I would also encourage you to forward this information to other organizations you know that are committed to drowning prevention and water safety but have not yet partnered with the campaign.
Thank you for your continued support. Let's work together to save more lives.
Ellyn Pollack
Pool Safely Campaign Leader
U.S. Consumer Product Safety Commission