Pool Safely December Newsletter: Happy Holidays from CPSC!
December 20, 2019

Dear Pool and Spa Safety Community,
As families across the country prepare to spend time with loved ones and friends for the holidays, the Pool Safely campaign is reminding everyone to #PoolSafely365. This means practicing water safety all year, no matter the season. Together we can work to prevent these tragedies by spreading drowning prevention awareness and discussing water safety with everyone heading into the holiday season and beyond.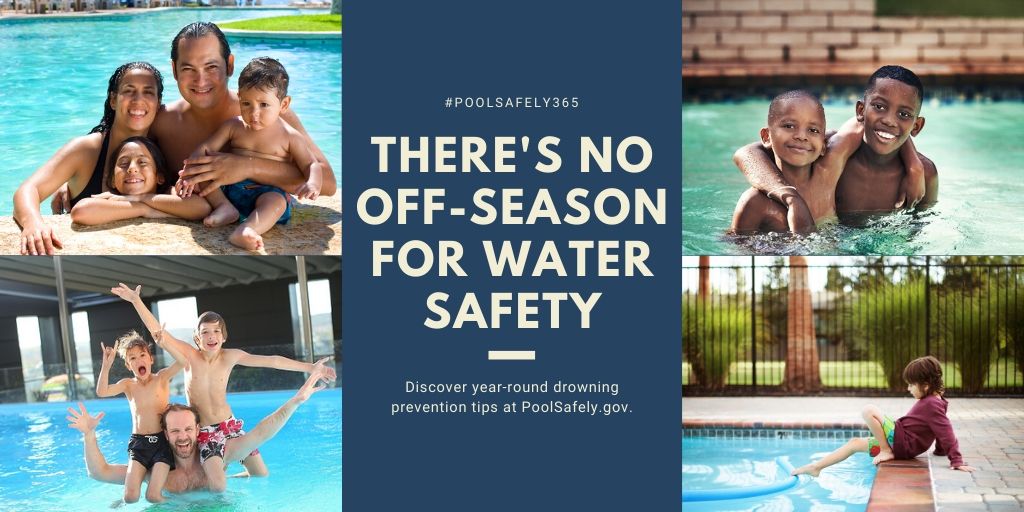 2019: The Year in Pool Safely Pictures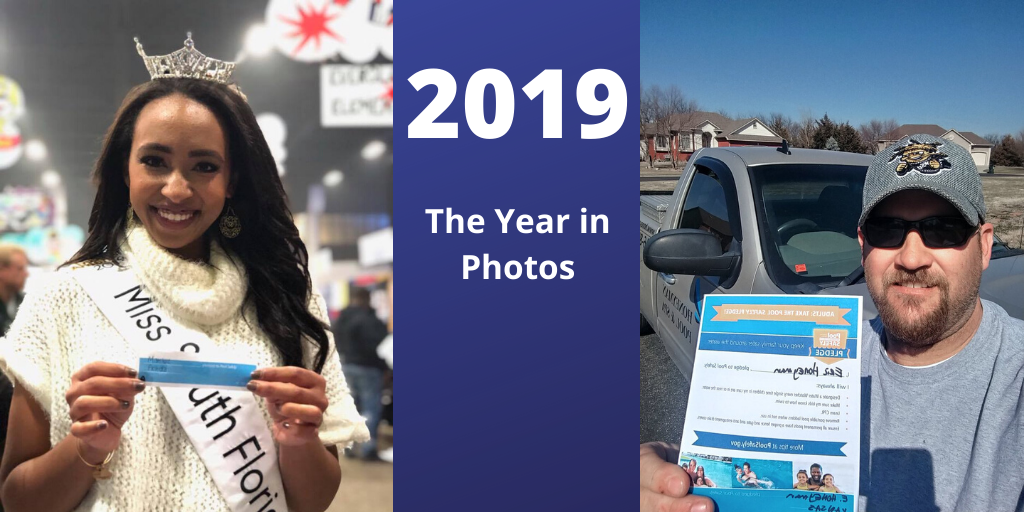 New on the Blog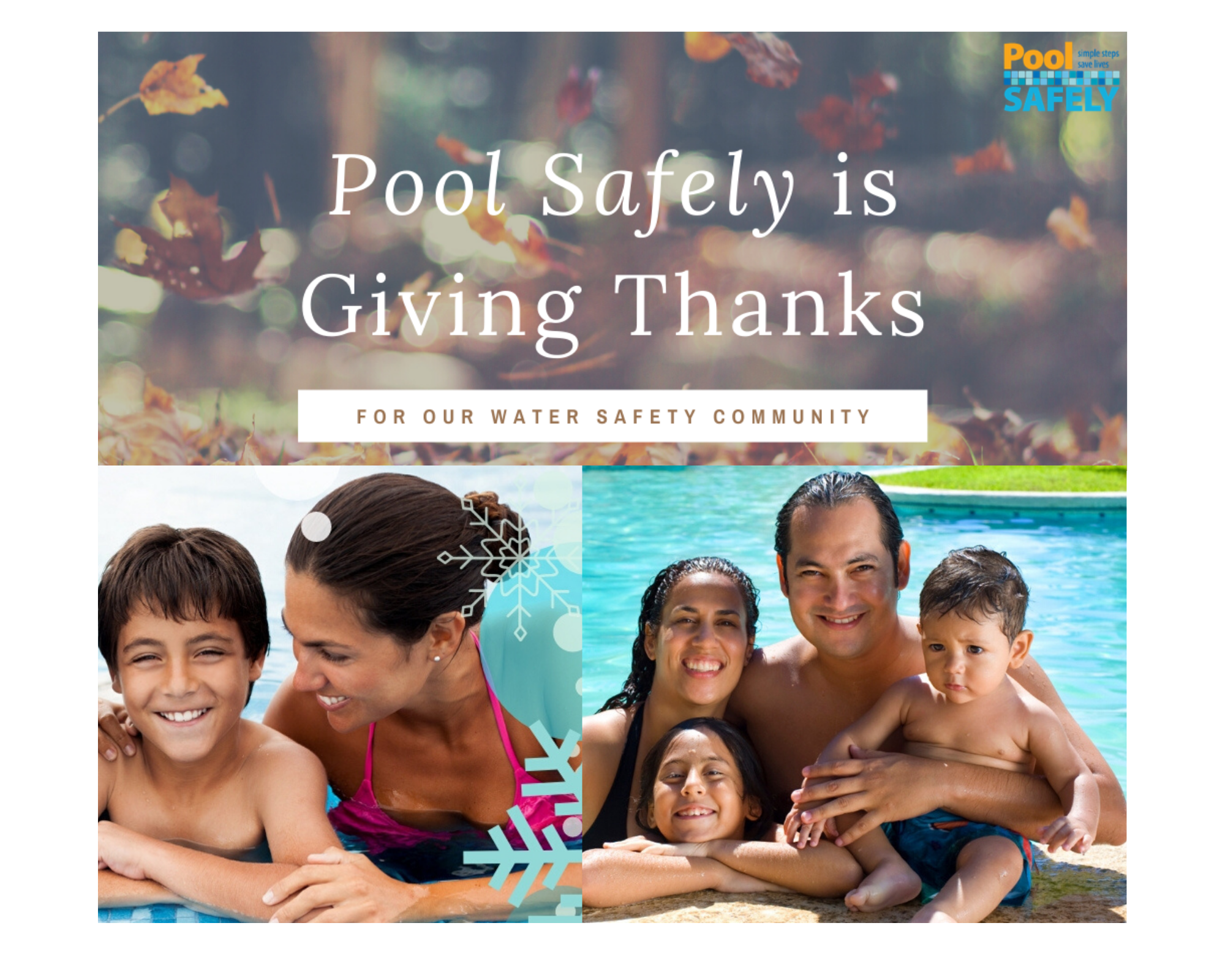 During the hustle and bustle of the holiday season, it is easy for water safety to slip out of mind. But whether your winter is filled with swimming or snow, there is no off-season for safety. In the Pool Safely November blog post, we gave thanks to our campaign collaborators who promote water safety all year. These groups really went above and beyond in 2019 to ensure our communities were safer!
If you are still looking for last minute gift ideas for friends and family, check out our December blog post which offers unique gift ideas and tips –  such as swim lessons, water safety books and others –  to help everyone #PoolSafely365. There is no better time than the present to focus on safety and prepare for next summer's swim season.
Pool Safely Community Highlights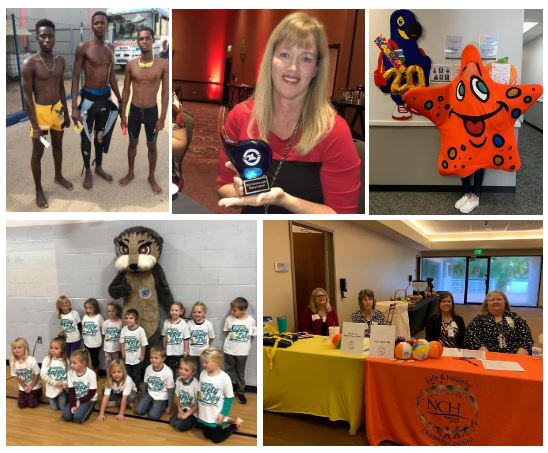 We are thankful to our Pool Safely collaborators for their commitment to drowning prevention throughout every season. Even during busy holiday months, they continue to find creative and inspiring ways to share critical #watersafety messages. Below are a few recent highlights from our collaborators that make our community merry!
Black Kids Swim recently traveled to Senegal to witness an annual special swimming event called the Dakar-Goree race. Every year, participating swimmers celebrate that the ability to swim helped enslaved Africans reclaim their freedom hundreds of years ago. Black Kids Swim finished the event feeling inspired with the realization that swimming provides freedom for many. (photo: top left)
Congratulations to Houston Swim Club Aquatics Director, Ms. Tracy! She recently received the United States Swim School Association's 2019 Guiding Light award. Tracy has been teaching infants, toddlers and children lifesaving swim skills at HSC for over 30 years with a passion for water safety and drowning prevention. (photo: top middle)
Stop Drowning Now is playing a vital role in educating kids on water safety. Its mascot, Sammy the Starfish, recently visited Spanish School House in Texas to spread water safety messages. (photo: top right)
Josh The Otter also has been traveling to educate kids about water safety. The group recently taught 376 kids from Howard, SD aboutwater safety. Way to go! (photo: bottom left)
Safe Healthy Children Collier County knows that the best way to end drowning is by getting the whole community involved. They hosted a community meeting to discuss the risks associated with drowning and how to address them. We look forward to hearing their ideas. (photo: bottom right)
Last but not least, it is time to mark your calendars! The next annual NDPA National Water Safety Conference, "Stampeding Toward Water Safety," will take place April 5-9, 2020 in Fort Worth, Texas. Check out ndpa.org for more information about registering for and speaking at the conference.
Thanks to all of you for your engagement and dedication to water safety and all that you do to #stopdrowning 365 days a year. We wish you a safe and happy holiday season and look forward to working together in 2020!
Nikki Fleming
Pool Safely Campaign Leader
U.S. Consumer Product Safety Commission (CPSC)