Tell me a little bit about your organization and how long have you been a Pool Safely campaign partner?
The American Red Cross has been the gold standard in lifesaving, water safety and swimming instruction since 1914. That's when the Red Cross added the work of reducing drowning to its mission because of the rising death tolls. Led by Commodore Wilbert E. Longfellow, the Red Cross developed the first nationwide water safety program that included the first trained lifeguards, a volunteer corps of swimming instructors and a public education campaign to raise water safety awareness. The Commodore spread the word with talks and demonstrations, articles in newspapers and periodicals, water pageants, and, with the advent of radio in the 1920s, he put his message on the air.
Over the years, Red Cross aquatics programs have evolved and adapted to the needs of the nation for lifesaving training. Today, our programs are based on the latest available science related to lifesaving, resuscitation and first aid, as well as teaching methods and instructional design. Our innovations include incorporating online simulation learning into our Lifeguarding and Water Safety Instructor courses and a Swim App that puts drowning prevention, water safety and emergency response information into the hands of parents. The app also helps reinforce the messages learned in Red Cross swim lessons through educational games and videos for kids, plus a swim lesson progress tracker.
Perhaps surprisingly to some, the American Red Cross does not own swimming pools nor operate beaches or camps. Throughout history, the Red Cross has partnered with other agencies, such as YMCA, Boy Scouts and Girl Scouts, parks and recreation departments, camps, schools, colleges and universities, to provide its nationwide aquatics programs. This spirit of partnership continues today with the thousands of aquatics facilities that teach Red Cross Aquatics programs and collaborations with other organizations that also have drowning prevention as part of their mission.
The Red Cross is proud to be one of the original Pool Safely campaign partners since 2010.
What is the most useful/your most favorite Pool Safely resource?
Raising awareness of the risks around the water and educating the general public about these risks is so important. CPSC and the Pool Safely campaign have tremendous resources that help raise awareness that can result in people taking action to enjoy the water safely. Because the reach to the general public can be so significant, the Pool Safely PSAs stand out at the top of the list. Each PSA is compelling and educates the viewer about specific steps to become safer around the water.
What top three water safety steps or messages do you think are the most important for keeping kids safer in and around the water?
Make sure that everyone in your family knows how to swim so they achieve water competency. The Red Cross defines water competency as the ability to do these critical water safety skills in a sequence:
Step or jump into the water over your head;
Return to the surface and float or tread water for one minute;
Rotate in a full circle and find an exit;
Swim 25 yards to the exit; and
Exit from the water. If in a pool, be able to exit without using the ladder.
Create a culture of water safety in your family that includes providing layers of protection to help prevent drowning.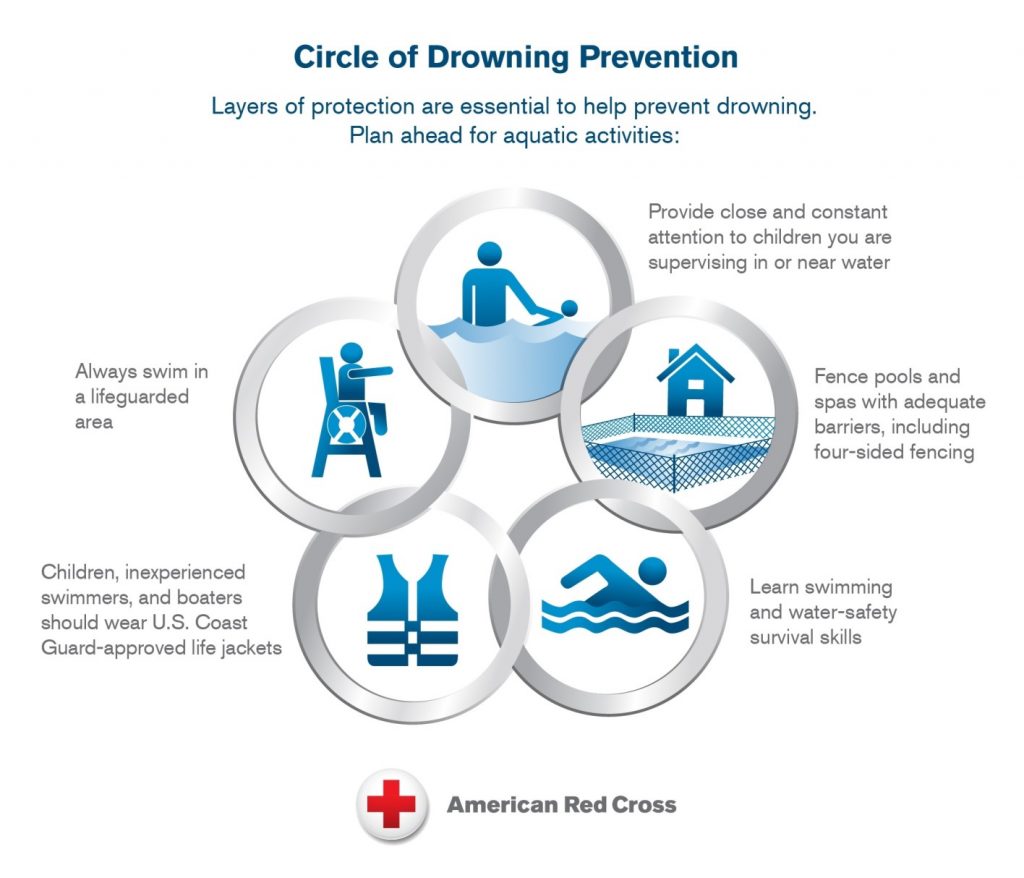 Know what to do in the event of a water emergency, including how to perform CPR.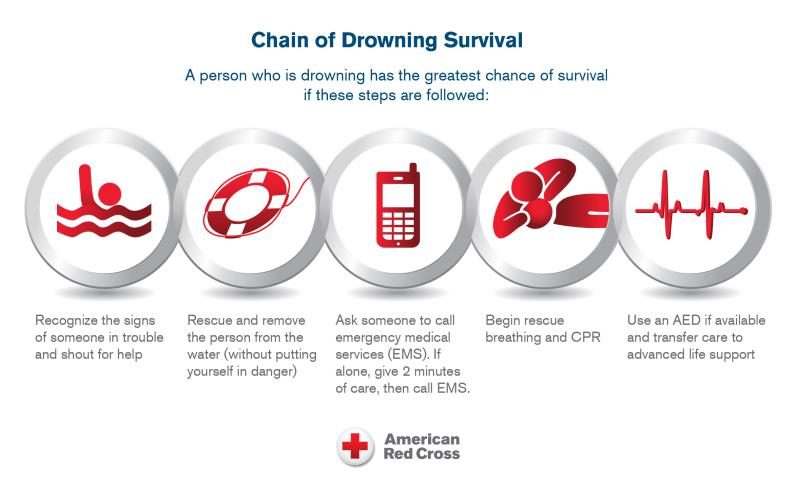 How has your organization made a difference among consumers when it comes to drowning prevention?
The American Red Cross has been saving lives for more than 100 years by helping people to be safe when they are in, on and around the water. Every year, more than 2.5 million people of various ages and abilities enroll in Red Cross swimming and water safety programs and we train more than 300,000 lifeguards. In 2014, in honor of our 100 years of water safety, the Red Cross launched the Centennial Campaign to help prevent needless drowning. It is our goal to reduce the drowning rate in 50 communities over a 5-year period by teaching an additional 50,000 children and adults to swim and be safe in and around water. Participants are families who might not otherwise be able to participate in swim lessons or other water safety and aquatics training. Our campaign is helping to create an ecosystem of water safety for these families and communities by training more swim instructors, lifeguards, lifeguard managers and junior lifeguards, as well as teaching parents and caregivers water safety and pediatric CPR.
Why do you think it is beneficial to partner with CPSC and the Pool Safely campaign?
In order to see a reduction in the drowning rate in this country, we all must work together. Many of the organizations that collaborate to help prevent drowning have different capabilities and resources, have different areas of focus, touch different audiences or have a unique way to spread the message.
I believe in the Pool Safely motto – Simple Steps Save Lives. It is true that you don't know which step will save a life, until it does. This motto embodies the spirit of the need for partnerships among our organizations. You don't know which organization's message or programs will resonate with someone and convince them to take actions like put a fence around their pool, enroll in swim lessons, learn CPR or replace their drain cover with one that is VGBA compliant – but it may only take one to save a life.
The Red Cross is proud to continue our partnership with CPSC and the Pool Safely campaign as we strive to stop drowning and to give people the knowledge and skills needed to enjoy the water safely. By working together, our impact in saving lives can be so much greater.
###