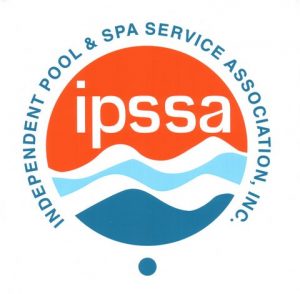 Tell me a little about your organization and how long have you been a Pool Safely campaign partner?
The Independent Pool and Spa Service Association (IPSSA) exists for the mutual professional benefit and growth of its members and for the continued improvement of the pool and spa service industry. Our members are pool service companies that service and repair residential and commercial pools and spas. We have 3,200 members with 100 chapters in California, Nevada, Arizona, Texas, Georgia and Florida, and our Affiliate member program is in all 50 states. In 2010, IPSSA became a Pool Safely Campaign Safety Leader, and then in 2016, we elevated our partnership to the Campaign Safety Partner level.
What is the most useful/your favorite Pool Safely resource?
The Pool Safely website is our favorite resource. From the IPSSA website, we can direct our members and other interested consumers to the Pool Safely website for materials and information on water safety.
What top 3 water safety steps or messages do you think are the most important for keeping kids safer in and around water?
Supervision around pools and spas is the most important message we support, then taking swim lessons. Our next step is teaching kids about pool and water safety. We also teach kids to never swim alone, and to always use the buddy system when swimming.
How has your organization made a difference among consumers when it comes to drowning prevention?
IPSSA has developed our own Water Watcher tags and coloring books to promote water safety, which our members distribute to their customers. In 2016, we developed a Swim Fund program. From the fund, IPSSA National will match up to $500 to any chapter to give swim lessons in their local community. In our first year of the fund, 600 children received swim lessons. IPSSA has also supported the National Drowning Prevention Association since 2007 and continues to be a Gold Sponsor.
Why do you think it is beneficial to partner with CPSC and the Pool Safely campaign?
Being a partner to CPSC and the Pool Safely campaign is very important to IPSSA because we both have the same goals in promoting water safety messages to the public. IPSSA members work in backyards across the country and have direct contact with pool users. Pool Safely materials are extremely beneficial for these members and for our local chapters to use at water safety events.