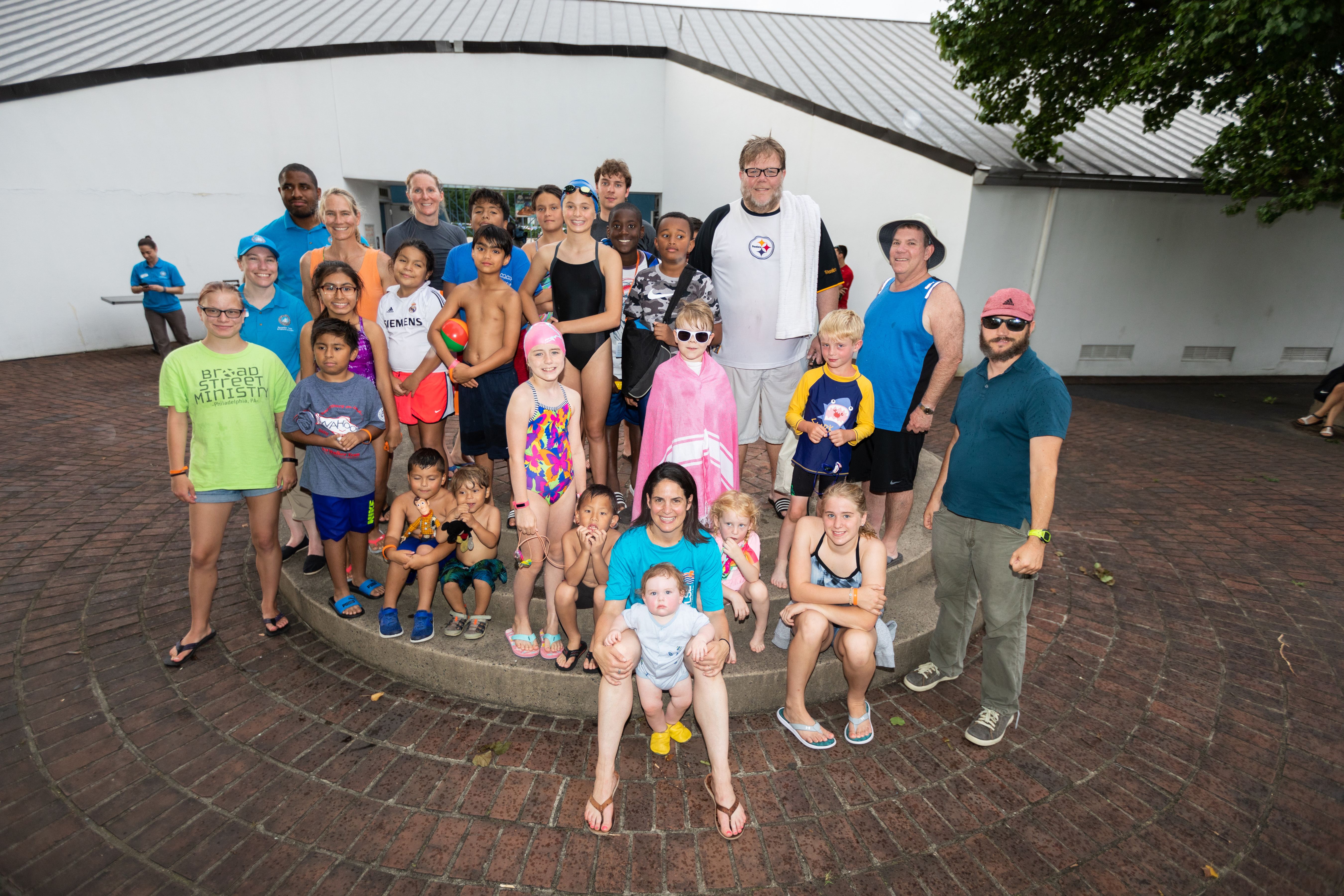 On June 20, 2019, Pool Safely collaborator World Waterpark Association hosted its tenth annual World's Largest Swimming Lesson (WLSL), a global effort to spread the message that swimming lessons can prevent child drownings and save lives. Pool Safely proudly participates in the WLSL each summer, and this year we were thrilled to join the City of Alexandria, VA, along with Olympic Swimmer Maddy Crippen, for an event at Alexandria's Old Town Pool. 
As attendees arrived, Pool Safely representatives discussed drowning prevention and distributed fun, educational water safety materials to adults and children.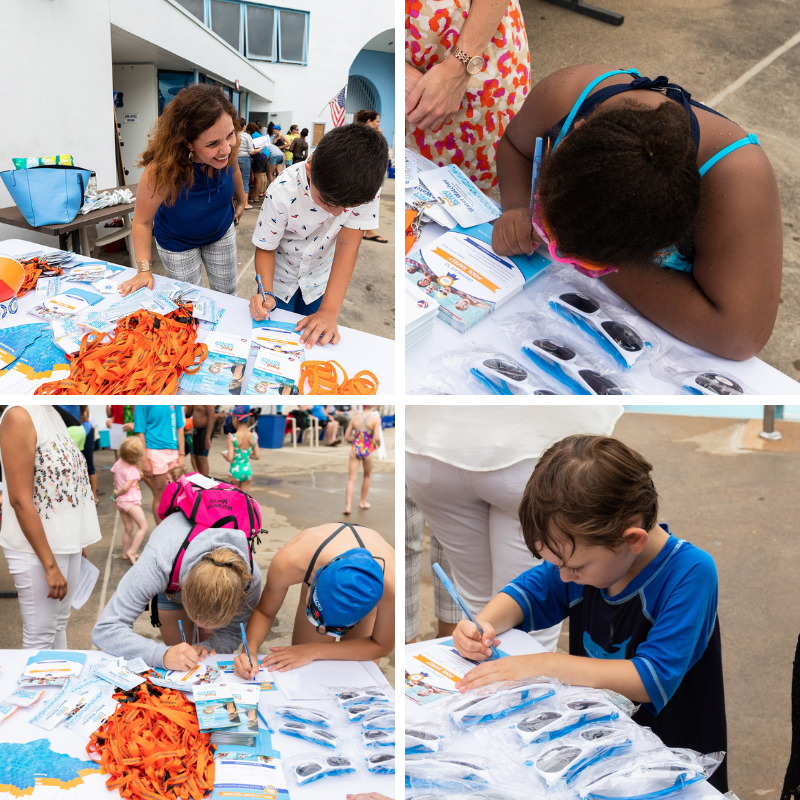 While thunderstorms prevented an actual swimming lesson from taking place, WLSL participants were still able to receive a water safety lesson. Maddy Crippen and Pool Safely campaign leader Nikki Fleming, led children in verbally taking the Pool Safely Pledge. As part of the Pledge, children promised to never swim alone, always ask permission from parents before going in water and to stay away from pool and spa drains.
For the past 10 years, the World Waterpark Association has worked with the international aquatics industry to build awareness around child drowning and to educate adults and children about the importance of learning to swim. According to WLSL, more than 278,000 children and adults have participated in WLSL lessons over the past decade, generating more than one billion media impressions. In 2019 alone, WLSL events took place in waterparks, pools and other aquatic facilities in nearly 30 different countries on six continents over the course of 24 hours. 
To learn more about the importance of swim lessons and for additional water safety resources, check out our blog post on the importance of teaching children how to swim. You can also read our blog posts about Pool Safely's participation in the WLSL from 2018, 2017, and 2016: