Each summer, Pool Safely joins our partner the World Waterpark Association to participate in the World's Largest Swimming Lesson (WLSL). WLSL is an annual worldwide day of swimming lessons that teaches children the lifesaving skill of swimming while raising public awareness of water safety and the simple steps to prevent drownings.
After working together for a WLSL event in 2014, Pool Safely was proud to once again join campaign partner Maryland-National Capital Park & Planning Commission Department of Parks & Recreation (M-NCPPC) on June 22, 2017 for the WLSL at a pool in Seat Pleasant, Maryland. Children from local summer camps learned about water safety and took a swimming lesson.
U.S. Consumer Product Safety Commission (CPSC) Commissioner Marietta Robinson kicked off the event with a poolside water safety chat, during which she shared important water safety reminders with the children before their swimming lesson. Commissioner Robinson also led the children in verbally taking the Pool Safely Pledge to reinforce the simple safety steps she discussed and to confirm their commitment to being safer around the water.
Having Pledged to Pool Safely, the children then entered the water for a 30-minute swimming lesson conducted by trained M-NCPPC staff, where all students learned age-appropriate swimming skills.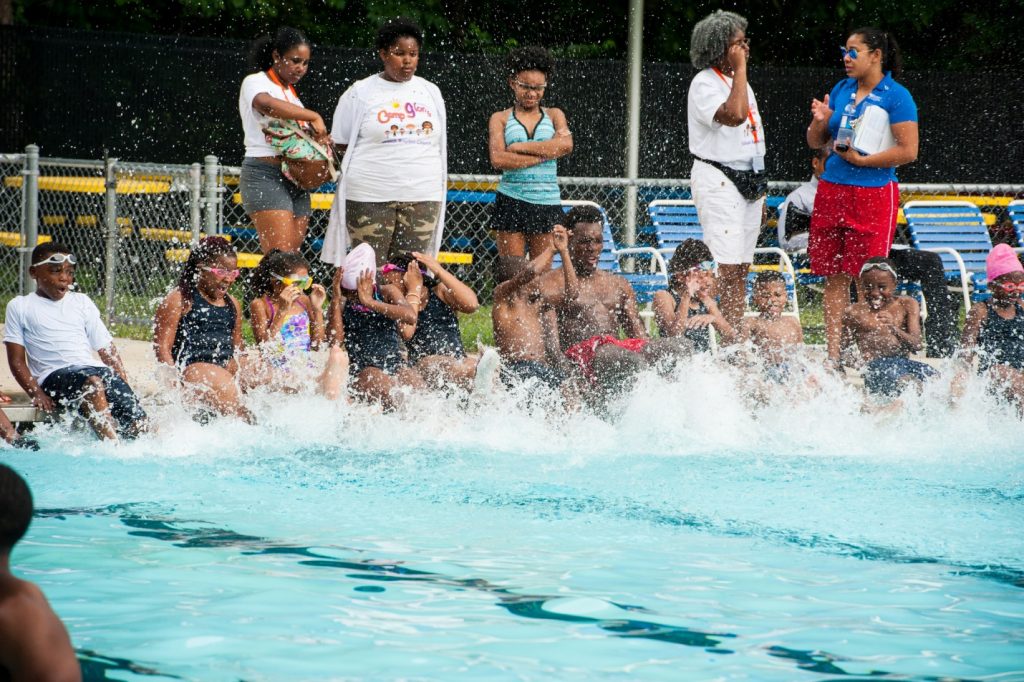 Olympic swimmer Maddy Crippen and her four-year-old son Jack made a guest appearance as well, swimming with the children to provide support and encouragement throughout the lesson. Maddy and her son also took the Pool Safely Pledge, reinforcing their commitment to water safety and drowning prevention in 2017 and beyond.
More than 100 children took swimming lessons and Pledged to Pool Safely at the event. They took two big steps toward being safer around water.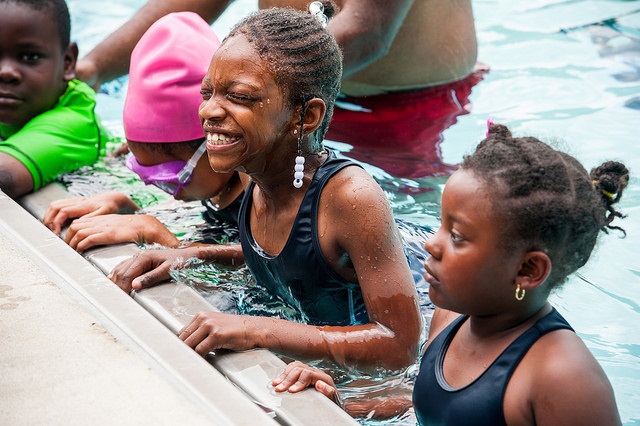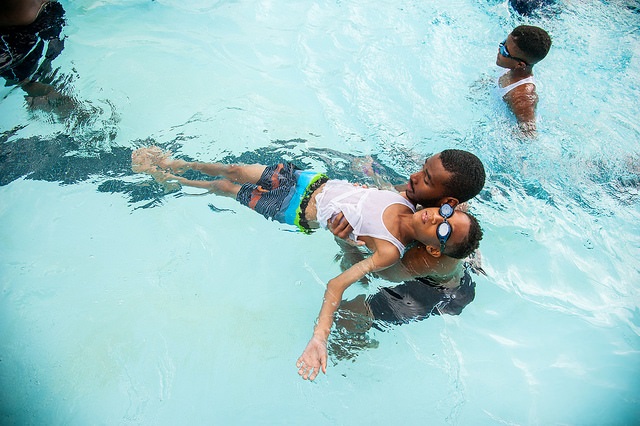 The World Waterpark Association, a Pool Safely partner, sponsors the WLSL each year, and 2017 marked the eighth annual WLSL event. This year, more than 600 waterparks, pools and other aquatic facilities in 27 countries hosted local WLSL events like the one Pool Safely attended to send the message that swimming lessons can prevent drownings and save lives.
CPSC's latest data shows that the number of reported fatal child drownings in swimming pools and spas involving children younger than 5—the most vulnerable population—has decreased 17 percent nationwide since 2010. Pool Safely takes part in events such as the World's Largest Swimming Lesson to help educate caregivers and children on safety around the pool and spa with the goal of preventing child drownings.
To learn more about how you and your family can support safer swimming, read our blog post on learning to swim and then take the Pool Safely Pledge.