Thanks to the extraordinary efforts of our partners, the Pool Safely campaign recently hit an incredible milestone: 50,000 Pledges (and counting!). One of our partners, the Drowning Prevention Coalition of Palm Beach County, helped put us over the mark by collecting more than 4,000 Pledges in January alone. We are incredibly grateful for the dedication of the Drowning Prevention Coalition of Palm Beach County and all our partners. It is only through the support of our partners that we can continue to achieve these milestones. The photos below demonstrate the efforts of our partners working hard to collect Pledges.
You may remember that Pool Safely launched the Pledge back in May 2014, with Olympic Gold Medalist Katie Ledecky as our inaugural Pledge-taker. Since then, Katie has been joined by nine other Olympians, members of Congress, local elected officials, mascots, professional athletes, first responders and families who have all supported our water safety call to action. 50,000 times adults and children have Pledged to Pool Safely and join in the fight to #StopDrowning. Will you join them?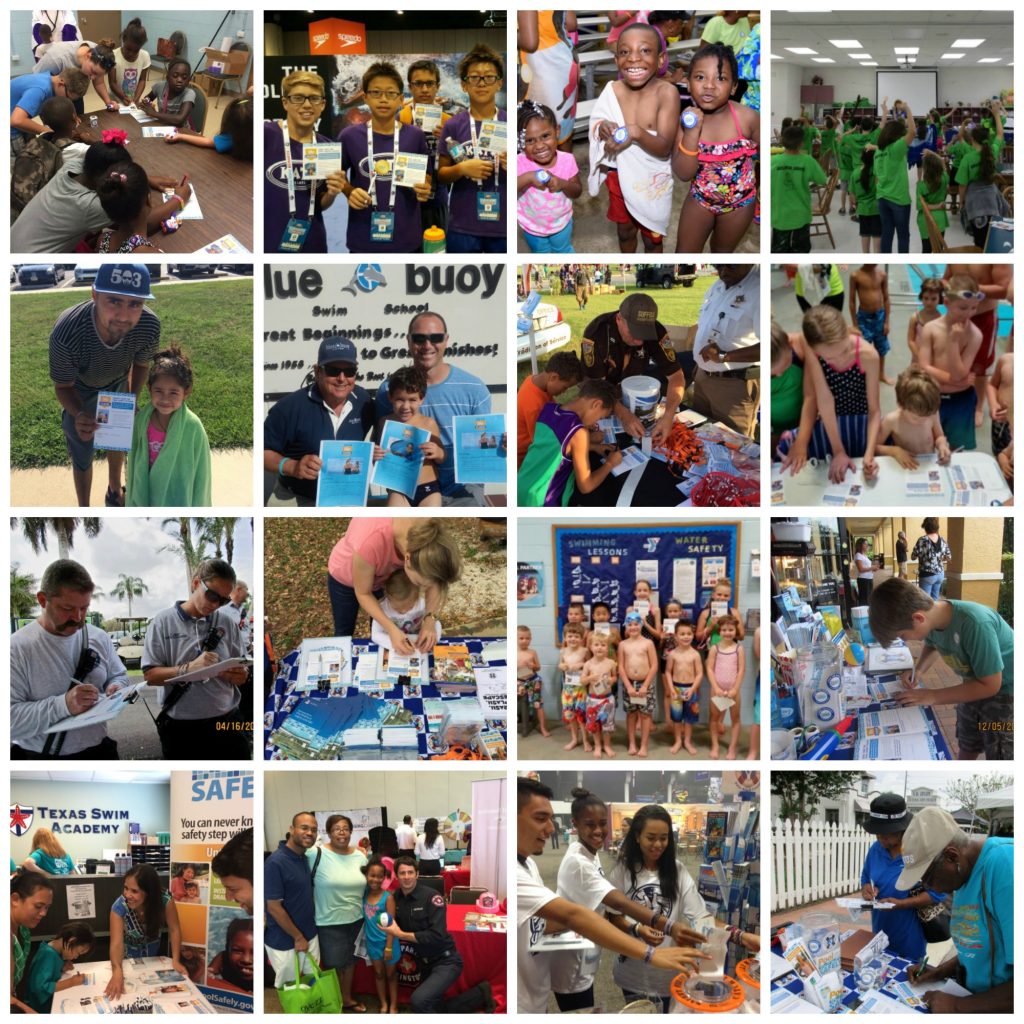 If you haven't taken the Pledge yet in 2017, we encourage you to do so and reaffirm your commitment to water safety this year. Once you've taken the Pool Safely Pledge, be sure to encourage your community to take the Pledge and help us reach our next goal of 75,000 Pledges! And don't forget, the Pledge is for adults and children, and it is available in both English and Spanish!