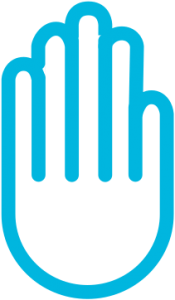 The Pool Safely Pledge is a call-to-action for all adults and children to make a formal commitment to follow the simple safety steps. Drowning is the #1 cause of unintentional death among children ages 1-4, yet it is 100% preventable. To prevent these tragedies, we need to work together to #StopDrowning. Take one minute to ensure your family is safer in and around the water by taking the Pledge – we even have versions of the Pledge for children and adults, in English and Spanish!
What does it mean to Pledge to Pool Safely? Below are the initiatives you will promise to uphold by taking the Pledge:
Adults
Kids
Pool Safely in 2016 and beyond.
Never Swim Alone.
Ask their parents to sign them up for swimming lessons.
Stay away from drains in the pool or hot tub.
Have fun and always follow these safety steps when they are in and around the water.
Most importantly, the Pledge should be renewed every single year as a sign of your ongoing commitment to water safety. After your family has taken the Pledge, take a Safety Selfie and share it with your local community – encouraging them to take and share the Pledge too! Join these famous Olympians and nearly 50,000 others in the fight against drowning!
If you have a community event coming up and you would like  hard copy Pledge cards and "I took the Pledge" stickers, send an email to poolsafely@cpsc.gov.