Pool Safely Stories
This material was prepared by Pool Safely collaborators, campaign supporters and water safety advocates and does not constitute an endorsement by CPSC.
Pool Safely collaborators, campaign supporters and water safety advocates share their personal experiences with child drowning and entrapment, as well as provide details about their water safety journeys. Members of the media interested in learning more about the Pool Safely campaign or connecting with a Pool Safely spokesperson can email poolsafely@finnpatners.com.
Adam Katchmarchi, Ph.D., Pennsylvania
Adam Katchmarchi, Ph.D., Pennsylvania
Executive Director, National Drowning Prevention Alliance (NDPA)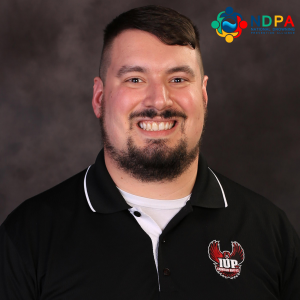 The National Drowning Prevention Alliance (NDPA) works to create a strong national alliance on the local, state and federal level to reduce drowning and increase water safety. As an expert on water safety, drowning prevention and facility operations, it is my mission to advance the field of aquatics, educate future aquatic professionals and conduct research that will further the field of drowning prevention and water safety education to help save lives. We believe that when organizations and individuals unite, we can prevent the tragedy of drowning. Through our close collaboration with Families United to Prevent Drowning, a unified voice for families who have lost a loved one to a drowning, NDPA is able to provide a comprehensive collection of guides and resources for communities and individuals nationwide. We also host an annual National Water Safety Conference that brings together organizations across the world to collaborate on our shared goal of drowning prevention.
Blake Collingsworth, Nebraska
Blake Collingsworth, Nebraska
Founder, Joshua Collingsworth Memorial Foundation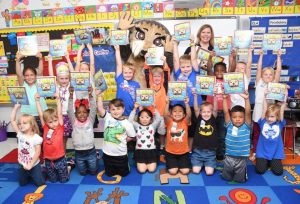 We lost our son Joshua on June 4, 2008, after he drowned in our backyard pool during a family gathering. The pool area was empty for just a short time, as friends and family were coming and going, and food was being prepared for dinner. After a few minutes, we noticed Joshua was missing, then immediately found him floating face down in the pool. We pulled him out and started CPR. He was transported to our local hospital and later life flighted to Children's Hospital in Omaha. After three days in the PICU, receiving tests and all possible medical procedures, doctors told us that Joshua had no brain activity and could not have a life beyond a feeding tube and ventilator. We made the decision to remove him from life support, and he passed away in our arms 45 minutes later. Joshua helped other children through organ and tissue donations, and we founded Joshua Collingsworth Memorial Foundation in his memory. The Foundation focuses on educating children and adults on how to be safer in and around water through our children's book, "Josh the Baby Otter." We also have a swim facility that teaches infant and water training for children, and we have partnered with local Rotary clubs to build multiple life jacket loaner stations at area lakes.
Christi Brown, Texas
Christi Brown, Texas
Founder, Judah Brown Project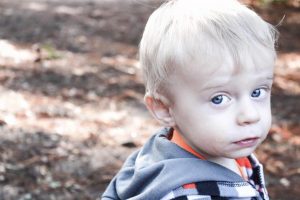 Despite parenting books and pediatrician visits, I was never taught how quickly and easily drowning can happen – until 2016. My 3-year-old son, Judah, was playing in the pool with friends while I watched. He got out of the pool because he was cold, so I removed his puddle jumper, wrapped him in a towel, and sat him next to me. I turned briefly to talk to a friend, and when I turned back, I realized that Judah was gone. He had slipped into the pool to join his siblings. I found him face down in the water, and his dad started CPR until paramedics arrived. Judah spent  two days in the PICU before his body just could not fight anymore, and he passed away. After this tragedy, I wanted every parent to know about the preventative measures that I was never taught. I started creating pamphlets for Houston-area parents, pediatricians and teachers, and this effort eventually led to the founding of Judah Brown Project. Today, Judah Brown Project is represented in 36 states via ambassadors who spread our educational information and scholarship opportunities to their communities. We also educate children and adults about staying safer around the water via both in-person and online trainings.
Daniel Delifus, Florida
Daniel Delifus, Florida
Vice President, Shawn D. Delifus Foundation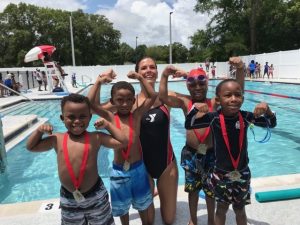 We began the Shawn D. Delifus Foundation in response to increased drownings in the Duval County region of Florida, named in memory of a local swim coach. The foundation aims to address the gaps in water safety education specific to our community. We found that preventable drownings in our area were most prevalent among communities of color, which could largely be attributed to a lack of water safety training, participation in water sports and a culture of women wanting to keep their hair dry. Since 2016, our foundation has worked to reduce preventable drownings in underserved communities in the Jacksonville area. Through innovative and non-traditional training techniques, we have developed a multidisciplinary swim program that promotes education, character and the development of life skills.
Melissa Sutton, Arizona
Melissa Sutton, Arizona
President, Drowning Prevention Coalition of Arizona
Launched in 1989, the Drowning Prevention Coalition of Arizona (DPCA) advocates for drowning prevention throughout the state with targeted education programming that reaches children, families and businesses. DPCA has made a meaningful contribution to reducing child drownings in Arizona over the past 30 years, thanks largely to its dedicated network of community partners. In 1988, the drowning rate per 100,000 children in the state was about 65. By 2019, that number had fallen to about three per 100,000 children. Although we are proud of the great strides we have made, we also believe that every single life lost is one too many. DPCA will continue to work until the day when we see zero drownings.
Nadina Riggsbee, California
Nadina Riggsbee, California
Founder, Drowning Prevention Foundation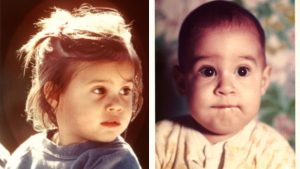 A single moment in 1978 changed my life forever. While I was out to dinner, a babysitter at home with our toddlers opened the patio door to let the family dog outside. While the sitter was in the bathroom, my 2-year-old daughter, Samira, and 14-month-old son, JJ, fell into the backyard swimming pool and drowned. Samira died. JJ survived with profound brain damage, and now lives in an assisted care facility. I turned my grief into advocacy, supporting the passage of the first swimming pool fencing law in the world in Contra Costa County, Calif. in 1984. I founded Drowning Prevention Foundation (DPF) in 1985, and in the years since we have led public safety campaigns and helped to pass numerous drowning prevention and home pool safety laws across the country.
Scott & Katey Taylor, Minnesota
Scott & Katey Taylor, Minnesota
Founder, Abbey's Hope Charitable Foundation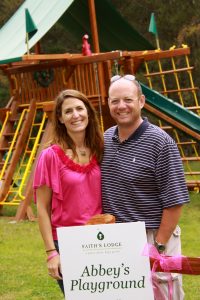 In June 2007, our 6-year-old daughter, Abbey, unknowingly sat on a poorly maintained drain while playing in a public wading pool. The drain was not equipped with the appropriate safety devices, and Abbey suffered a horrific injury through its powerful suction. Despite the best possible medical care, including 16 surgeries and multiple organ transplants, Abbey died nine months later. Abbey's hope was that no child should ever suffer like she did because of an improperly maintained pool. In response to our daughter's wish, we established Abbey's Hope Charitable Foundation. We work every day in Abbey's memory to make sure that all pools, both public and private, are safer. We also worked closely with lawmakers, child safety organizations and other families who have suffered similar entrapment tragedies to pass the Virginia Graeme Baker (VGB) Pool & Spa Safety Act. Designed to enhance the safety of pools and spas by reducing child drownings and suction entrapment incidents, the VGB Act also mandates a public education program focused on child water safety, which led to the creation of the Pool Safely campaign. We are not aware of any drain entrapment-related deaths involving children in public pools and spas since the Act went into effect in December 2008.