Pool Safely Stories
This material was prepared by Pool Safely collaborators, campaign supporters and water safety advocates and does not constitute an endorsement by CPSC.
Pool Safely collaborators, campaign supporters and water safety advocates share their personal experiences with child drowning and entrapment, as well as provide details about their water safety journeys. Members of the media interested in learning more about the Pool Safely campaign or connecting with a Pool Safely spokesperson can email poolsafely@finnpartners.com.
Adam Katchmarchi, Ph.D., Pennsylvania
Adam Katchmarchi, Ph.D., Pennsylvania
Executive Director, National Drowning Prevention Alliance (NDPA)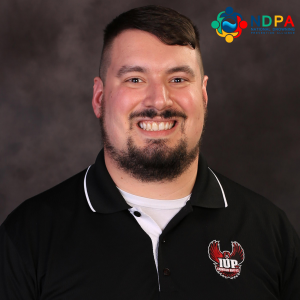 The National Drowning Prevention Alliance (NDPA) works to create a strong national alliance on the local, state and federal level to reduce drowning and increase water safety. As an expert on water safety, drowning prevention and facility operations, it is my mission to advance the field of aquatics, educate future aquatic professionals and conduct research that will further the field of drowning prevention and water safety education to help save lives. We believe that when organizations and individuals unite, we can prevent the tragedy of drowning. Through our close collaboration with Families United to Prevent Drowning, a unified voice for families who have lost a loved one to a drowning, NDPA is able to provide a comprehensive collection of guides and resources for communities and individuals nationwide. We also host an annual National Water Safety Conference that brings together organizations across the world to collaborate on our shared goal of drowning prevention.
Aleatha Ezra, Kansas
Aleatha Ezra, Kansas
Director of Park Member Development, World Waterpark Association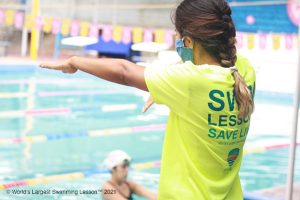 Keeping children and their families safer in and around the water is the number one priority of waterpark and aquatic facility operators. In 2010, the World Waterpark Association launched the World's Largest Swimming Lesson (WLSL) event to harness the collective voices of hundreds of aquatic facility operators who are working hard to educate parents, caregivers, and children in their local communities about the importance of learning to swim to help prevent drowning. Each year, global host locations hold a swimming lesson on the day of the WLSL, to spread the message that swimming lessons can prevent child drownings and save lives. To date, the WLSL team has spread the "Swimming Lessons Save Lives" message to more than 332,000 participants in 48 countries, to raise awareness of the vital importance of learning to swim.
Blake Collingsworth, Nebraska
Blake Collingsworth, Nebraska
Founder, Joshua Collingsworth Memorial Foundation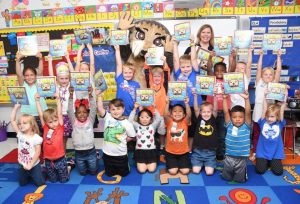 We lost our son Joshua on June 4, 2008, after he drowned in our backyard pool during a family gathering. The pool area was empty for just a short time, as friends and family were coming and going, and food was being prepared for dinner. After a few minutes, we noticed Joshua was missing, then immediately found him floating face down in the pool. We pulled him out and started CPR. He was transported to our local hospital and later life flighted to Children's Hospital in Omaha. After three days in the PICU, receiving tests and all possible medical procedures, doctors told us that Joshua had no brain activity and could not have a life beyond a feeding tube and ventilator. We made the decision to remove him from life support, and he passed away in our arms 45 minutes later. Joshua helped other children through organ and tissue donations, and we founded Joshua Collingsworth Memorial Foundation in his memory. The Foundation focuses on educating children and adults on how to be safer in and around water through our children's book, "Josh the Baby Otter." We also have a swim facility that teaches infant and water training for children, and we have partnered with local Rotary clubs to build multiple life jacket loaner stations at area lakes.
Christi Brown, Texas
Christi Brown, Texas
Founder, Judah Brown Project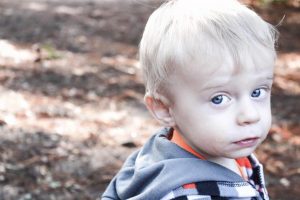 Despite parenting books and pediatrician visits, I was never taught how quickly and easily drowning can happen – until 2016. My 3-year-old son, Judah, was playing in the pool with friends while I watched. He got out of the pool because he was cold, so I removed his puddle jumper, wrapped him in a towel, and sat him next to me. I turned briefly to talk to a friend, and when I turned back, I realized that Judah was gone. He had slipped into the pool to join his siblings. I found him face down in the water, and his dad started CPR until paramedics arrived. Judah spent  two days in the PICU before his body just could not fight anymore, and he passed away. After this tragedy, I wanted every parent to know about the preventative measures that I was never taught. I started creating pamphlets for Houston-area parents, pediatricians and teachers, and this effort eventually led to the founding of Judah Brown Project. Today, Judah Brown Project is represented in 36 states via ambassadors who spread our educational information and scholarship opportunities to their communities. We also educate children and adults about staying safer around the water via both in-person and online trainings.
Daniel Delifus, Florida
Daniel Delifus, Florida
Vice President, Shawn D. Delifus Foundation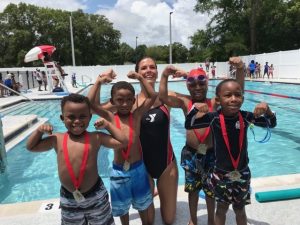 We began the Shawn D. Delifus Foundation in response to increased drownings in the Duval County region of Florida, named in memory of a local swim coach. The foundation aims to address the gaps in water safety education specific to our community. We found that preventable drownings in our area were most prevalent among communities of color, which could largely be attributed to a lack of water safety training, participation in water sports and a culture of women wanting to keep their hair dry. Since 2016, our foundation has worked to reduce preventable drownings in underserved communities in the Jacksonville area. Through innovative and non-traditional training techniques, we have developed a multidisciplinary swim program that promotes education, character and the development of life skills.
Ed Accura, United Kingdom
Ed Accura, United Kingdom
Head of Corporate Partnerships, The Black Swimming Association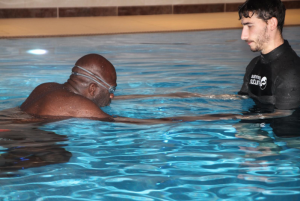 Before I learned to swim, I hid behind the stereotype that "Black people can't swim." My parents did not know how to swim. They did not understand the importance of it, which meant that my family did not identify swimming as a life-saving skill. As an adult, my wife often suggested that I learn to swim, and I would automatically respond, "I will learn next year." I said this so many times that she eventually stopped suggesting it. Then one day it hit me:  If my young daughter was ever in trouble in the water, I would not be able to help her. This thought scared me, and finally provided the push I needed to take the plunge. I know that there are many other adults who do not know how to swim, so I decided to share my experience with the world of taking swim lessons as an adult. I documented my entire journey and created, "A Film Called Black Kids Can't Swim." It is my hope that this film will help to beat the stigma, and encourage as many people as possible, to learn how to swim and gain a lifelong, life-saving skill. I also work with the Black Swimming Association to help break down barriers and diversify the world of aquatics through education, advocacy, support, and research for minority communities.
Karen and Brian Cohn, Connecticut
Karen and Brian Cohn, Connecticut
Zachary's Parents, Founders, The ZAC Foundation
When we became parents, we took water safety very seriously for all of our children. We enrolled them in swimming lessons, maintained strict pool rules, and made sure they were always supervised. We never imagined the hidden danger of the drain in our backyard pool. When Zachary was 6 years old, he drowned after his arm became trapped in the powerful suction of the drain of our backyard swimming pool. We established The ZAC Foundation in his memory, to help prepare parents and children for a lifetime of water safety, including learning about the potential dangers associated with pool and spa drains. During the past decade, The ZAC Foundation, which is also committed to eradicating systemic inequities in swimming, has worked with more than 20,000 children ages 5 to 9 years old in at-risk communities nationwide. The ZAC Foundation is dedicated to ending childhood drowning and helping to ensure that no other family suffers a tragedy like ours.
Kristina Andrews, California
Kristina Andrews, California
Kourtney's Mom, Founder and CEO, Kourtney's Kause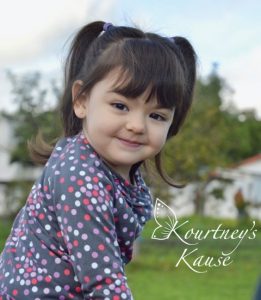 In 2017, my 3-year-old daughter, Kourtney and I went swimming together at a pool party. After getting out of the water together and removing Kourtney's floatation device to get a snack and use the restroom, Kourtney quietly slipped back into the water unnoticed by any of the guests in attendance. She fatally drowned. I created Kourtney's Kause to raise awareness about childhood drowning, educate families about the layers of protection needed to keep kids safer in and around the water, and make survival swim lessons available and accessible to families in our area. Since March 2020, we have helped more than 150 children learn lifesaving swimming and floating skills.
Lisa M. Zarda, Arizona
Lisa M. Zarda, Arizona
Executive Director, United States Swim School Association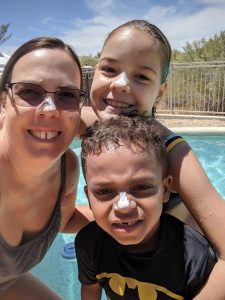 The United States Swim School Association (USSSA) is a national non-profit association established in 1988. We work to bring together passionate people to share and inspire each other in support of better, safer swim school businesses. As a parent of two young children, the focus our members have on water safety and drowning prevention really resonates with me. Both of my kids have learned to swim, but I also know that supervision is still so very important when kids are around water. As the executive director for USSSA, I work to educate the public on the importance of swim lessons as one of the layers of protection against drowning, as well as provide tools and resources for our members to do the same within their own communities. Drowning is quick, silent, and it can happen to anyone. Research has shown that formal swim lessons for children 1 to 4 years of age can reduce the risk by 88%. Our members offer swim lessons for all ages, and many are at year-round, indoor facilities.
Mayor Jacques Gilbert, North Carolina
Mayor Jacques Gilbert, North Carolina
Mayor of Apex, NC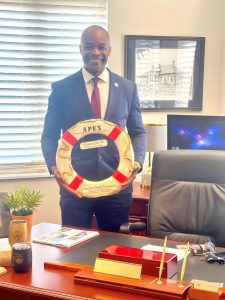 I had no immediate access to pools in my neighborhood as a child, so I did not have an opportunity to learn how to swim. This led me to develop a fear of deep water. Years later, as Mayor of Apex, NC, I met the founder of Carolina Swims Foundation, a nonprofit organization that provides free swim lessons to children in foster care and underserved children. Through the foundation, I learned that drowning is a leading cause of death among children, and that Black children drown at a higher rate than white children. This alarmed me, so I decided to help raise awareness, by finally learning to swim myself. I hoped that sharing my story would help "Black and brown" kids (and others) be inspired to learn to swim.  Since taking swimming lessons with Carolina Swims, I have continued to collaborate with the Foundation, share my story, and work with fellow legislators to improve pool safety in my community.
Melissa Sutton, Arizona
Melissa Sutton, Arizona
President, Drowning Prevention Coalition of Arizona
Launched in 1989, the Drowning Prevention Coalition of Arizona (DPCA) advocates for drowning prevention throughout the state with targeted education programming that reaches children, families and businesses. DPCA has made a meaningful contribution to reducing child drownings in Arizona over the past 30 years, thanks largely to its dedicated network of community partners. In 1988, the drowning rate per 100,000 children in the state was about 65. By 2019, that number had fallen to about three per 100,000 children. Although we are proud of the great strides we have made, we also believe that every single life lost is one too many. DPCA will continue to work until the day when we see zero drownings.
Nadina Riggsbee, California
Nadina Riggsbee, California
Founder, Drowning Prevention Foundation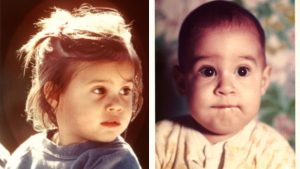 A single moment in 1978 changed my life forever. While I was out to dinner, a babysitter at home with our toddlers opened the patio door to let the family dog outside. While the sitter was in the bathroom, my 2-year-old daughter, Samira, and 14-month-old son, JJ, fell into the backyard swimming pool and drowned. Samira died. JJ survived with profound brain damage, and now lives in an assisted care facility. I turned my grief into advocacy, supporting the passage of the first swimming pool fencing law in the world in Contra Costa County, Calif. in 1984. I founded Drowning Prevention Foundation (DPF) in 1985, and in the years since we have led public safety campaigns and helped to pass numerous drowning prevention and home pool safety laws across the country.
Sarah Chaires, North Carolina
Sarah Chaires, North Carolina

RN, MSN, Family Nurse Practitioner
President & Founder, Carolina Swims Foundation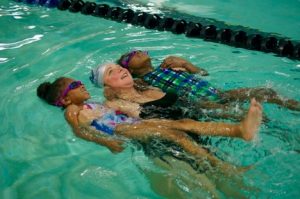 As a Family Nurse Practitioner in the Emergency Department, when a parent's hope turns into grief in those life clutching moments when they lose a child to drowning, the pain is unfathomable, unforgettable, and preventable. As a former collegiate swimmer, current USA Swimming coach and mother of three boys, I am determined to combat drowning through dedicated efforts in health promotion, drowning prevention, and legislation work.  I founded the nonprofit Carolina Swims Foundation to help prevent drowning by giving the "gift of swim" to underserved children and children in foster care. Carolina Swims Foundation has given the "gift of swim" to almost 300 children in just a short period of time. This program equips children with the survival skill of knowing how to swim, problem-solving skills, improved cognition, and fine gross motor skills.  Through Grant's Guards, the foundation also provides scholarships for lifeguard certification to older foster children with the desire and fortitude to become certified lifeguards. This scholarship equips aging-out foster care children with an employable lifesaving skill, rooting them in their local community.
Scott & Katey Taylor, Minnesota
Scott & Katey Taylor, Minnesota
Founder, Abbey's Hope Charitable Foundation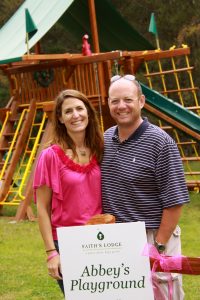 In June 2007, our 6-year-old daughter, Abbey, unknowingly sat on a poorly maintained drain while playing in a public wading pool. The drain was not equipped with the appropriate safety devices, and Abbey suffered a horrific injury through its powerful suction. Despite the best possible medical care, including 16 surgeries and multiple organ transplants, Abbey died nine months later. Abbey's hope was that no child should ever suffer like she did because of an improperly maintained pool. In response to our daughter's wish, we established Abbey's Hope Charitable Foundation. We work every day in Abbey's memory to make sure that all pools, both public and private, are safer. We also worked closely with lawmakers, child safety organizations and other families who have suffered similar entrapment tragedies to pass the Virginia Graeme Baker (VGB) Pool & Spa Safety Act. Designed to enhance the safety of pools and spas by reducing child drownings and suction entrapment incidents, the VGB Act also mandates a public education program focused on child water safety, which led to the creation of the Pool Safely campaign. We are not aware of any drain entrapment-related deaths involving children in public pools and spas since the Act went into effect in December 2008.
Shirlan A. Williams, Ph.D., Florida
Shirlan A. Williams, Ph.D., Florida
Constituency Board Member with the Center for Autism & Related Disabilities at the University of South Florida (CARD-USF)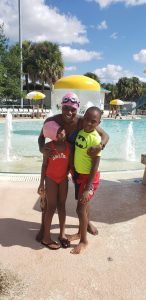 I grew up around water, but was terrified of swimming, so I never became a strong swimmer. When my son was born with autism, I knew that I needed to become a stronger swimmer so that I could help him if there was an emergency. He loves water and goes toward it without looking back, regardless of the potential danger. I also knew it would be important to find appropriate swimming lessons for him. I am grateful for all the support, resources, and guidance that my family has received from the Center for Autism and Related Disabilities at the University of South Florida (CARD-USF). CARD-USF's water safety campaign made it possible to enroll my son in an appropriate swim program for kids with disabilities. Pool days are now less stressful and more fun for the whole family, because my son and I feel more prepared to be safer in and around the water.