April Newsletter
April 24, 2017
Dear Pool and Spa Safety Community,
May is Water Safety Month and Pool Safely is gearing up for a super summer with many events and activities – as are many of you! Please share your own water safety events and activities with us so we can share them on PoolSafely.gov, in upcoming issues of this newsletter and via our social media channels. We especially love sharing your event photos and videos throughout the month! To share, please email poolsafely@cpsc.gov.
NDPA Educational Conference Highlights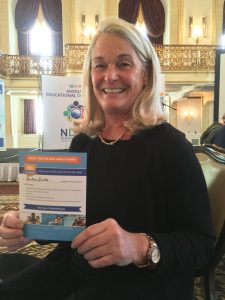 Last week, Pool Safely participated as a proud sponsor and host committee member of the 16th annual National Drowning Prevention Alliance (NDPA) Educational Conference in Pittsburgh. We were excited to see many familiar and new faces there! Our Acting Chairman Ann Marie Buerkle shared important updates on the campaign during her lunchtime keynote address and highlighted the great work of the NDPA community to keep kids safer in the water and save more lives this swim season. Our partnerships are the driving force behind the campaign and the Acting Chairman had a chance to personally meet and hear from some of the leading drowning prevention organizations, the pool industry and the NDPA Board. Acting Chairman Buerkle also spent time with the families who make up Families United to Prevent Drowning. She listened to each of their heartbreaking stories and emphasized that the collective cause of Families United is our cause at Pool Safely: to honor their children and save others.  While at the conference, the Acting Chairman joined the movement of more than 50,000 people who have taken the Pool Safely Pledge (see photo above).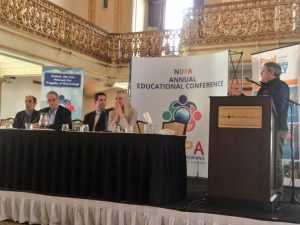 In addition to the Acting Chair's keynote, Dr. Jonathan Midgett from Commissioner Elliot Kaye's office also presented on the psychology behind barriers and drowning prevention. And, Scott Wolfson participated in a panel with his longtime friends Nancy Baker and Alan Korn, as well as APSP's Carvin DiGiovanni and Attorney Steve Getzoff, to discuss the history of the Virginia Graeme Baker Pool & Spa Safety Act. The VGB Act, which was signed nearly 10 years ago, has saved countless lives and made tens of thousands of pools safer.
We enjoyed seeing many of our partners and meeting new ones at one of the year's most important water safety events! Mark your calendars for next year: the NDPA conference travels to Tampa from April 2-6, 2018.
 New Pool Safely Partners

The campaign would like to welcome 17 new organizations that partnered with Pool Safely this month:
Partner Highlights
As warm weather returns to many parts of the country, our campaign partners continue the charge to educate their communities about how to keep kids safer in and around water: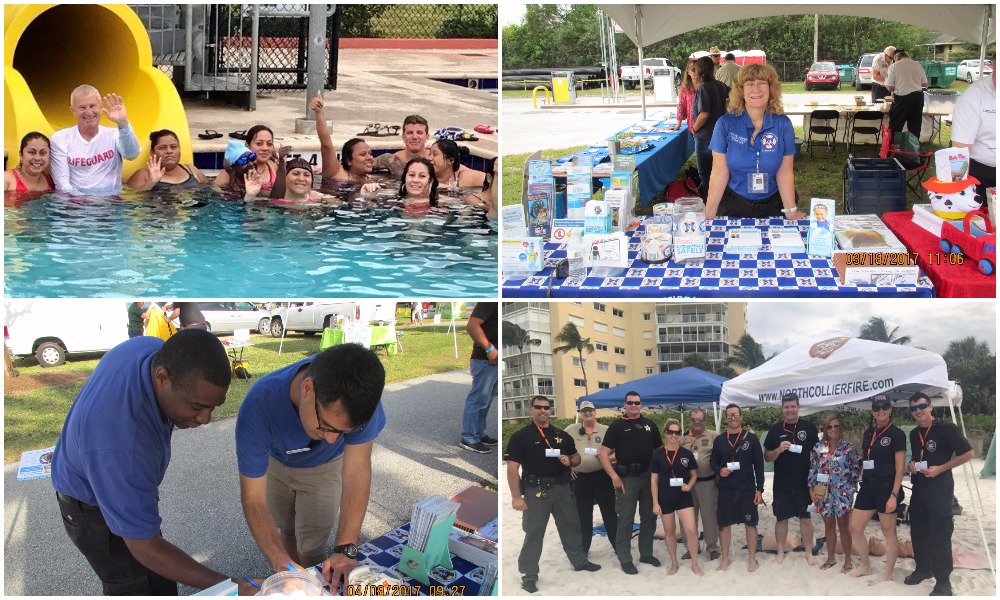 Please join me in thanking these and all other Pool Safely partners who are using campaign messaging to educate their communities!
Upcoming Events – Mark Your Calendars!
Additionally, several partners are organizing upcoming water safety events. Be sure to add these to your calendar!

Blog Highlights

This month on the blog you can also learn more about the organization behind the NDPA Educational Conference. Check out our interview with NDPA President Adam Katchmarchi.
While you are reading the blog, also take a look at our partner post from the World Waterpark Association. Our interview with Aletha Ezra, Director of Park Member Development, is sure to get you excited and ready for National Water Safety Month and the World's Largest Swimming Lesson (WLSL).
Finally, as you gear up for summer swim season, make sure your children know how to Pool Safely and take the Pledge as a family!
Thank you for your continued support.
Elizabeth Klinefelter
Pool Safely Campaign Leader
U.S. Consumer Product Safety Commission