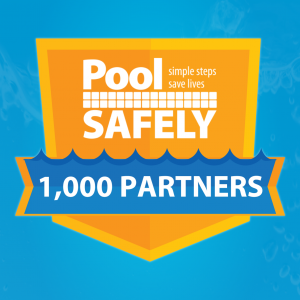 Today, Pool Safely celebrates a new milestone: we have established a network of 1,000 campaign partners! Pool Safely partners are the lifeblood of the campaign and help to share drowning prevention information, raise awareness, collect Pool Safely Pledges and prevent child drownings in communities across the country and the world.
The partnership component of the campaign began with just four founding partners – the American Red Cross, the National Drowning Prevention Alliance, USA Swimming Foundation and the YMCA of the USA. These four partners have been with Pool Safely from the very beginning, and we thank them for their ongoing, tireless work to promote Pool Safely to ensure that families across the country can be safer around the water. From these four founding partners, the roster of Pool Safely partners has grown to include international, national and local organizations focused on water safety, family foundations, pool and spa manufacturers, swim schools and other organizations that all share a common commitment to spread water safety information and to keep kids – and communities – safer.
The 1,000th Pool Safely partner is the Boys & Girls Clubs of America, an organization with the mission to enable all young people to reach their full potential as productive, caring, responsible citizens – including when it comes to being safer in and around the water Thanks to the Boys & Girls Clubs of America for partnering with Pool Safely and joining a community of 1,000 organizations committed to preventing drowning! We look forward to welcoming you to the community and working together to save more lives.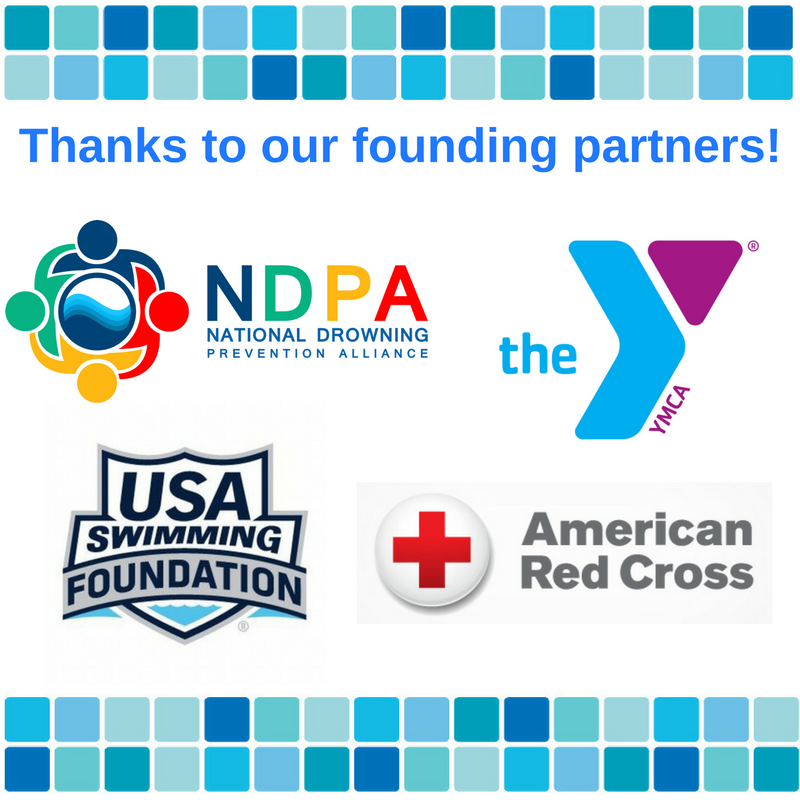 We may have reached 1,000 partners, but we're not done yet! Every organization that partners with Pool Safely helps to extend the reach of the campaign. In addition, their own organization receives a number of benefits because we all need to work together to amplify drowning prevention messages and keep kids safer in and around the water. Interested in joining our network of diverse organizations committed to preventing drowning? Learn how you can become a Pool Safely partner on the "Become a Partner" page and mobilize your network to help us #StopDrowning!