January Newsletter
January 19, 2017
Dear Pool and Spa Safety Community,
Happy New Year! Pool Safely has already hit the ground running in 2017 and we have many exciting activities planned for the year ahead. We look forward to working with you to help make 2017 the best and safest year in the campaign's history.
1,000 Partners
The campaign rang in the New Year with an exciting milestone: 1,000 partners and counting! We are pleased to welcome the Boys & Girls Clubs of America as our newest Campaign Safety Partner (CSP) and the campaign's 1,000th overall partner!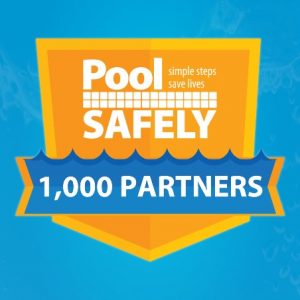 Nearly seven years ago Pool Safely started with just four founding partners – the American Red Cross, the National Drowning Prevention Alliance, USA Swimming Foundation and the YMCA of the USA. From these four founding partners, the roster of partners has grown to include international, national and local organizations that all commit to a shared goal: to keep kids – and communities – safer.
Even though we have reached 1,000 partners, we're not finished yet! We are always looking to expand our partner community. If you know someone or an organization that might be interested in joining our diverse network, please point them in our direction or tell them to visit the "Become a Partner" webpage.
Partner Highlights and New Partners
One of our newest partners, Knowles Law Firm in Omaha, published a blog post about water safety, including Pool Safely's simple steps for drowning prevention. Thank you to the team at Knowles for sharing this life-saving information with your community!
We'd like to welcome 11 new organizations that partnered with the Pool Safely campaign this month:

Facebook and Instagram
We are really excited to announce to the pool safety community that CPSC has finally launched on Facebook and Instagram.  Attendees of last year's NDPA conference called upon us to be on Facebook and we have finally delivered.  Now, we have one request of all of you: please like us and share our lifesaving posts. Our 'No Second Chances' PSA is on Facebook now and ready to be shared with your friends and family.

Pool Safely on the Go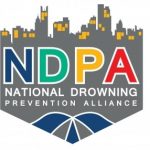 Pool Safely is once again looking forward to attending the National Drowning Prevention Alliance (NDPA) Educational Conference, which will be held April 10-14, 2017. This is a great opportunity for the drowning prevention community to come together to share ideas, network and learn about the latest best practices in water safety. Pool Safely is proud to be on the host committee for the conference this year, which is being held in Pittsburgh. To register, please visit the NDPA website. We look forward to seeing many of you there!
—
I wanted to end on a personal note to let you know I will be moving on from my role as Pool Safely campaign leader. It has been an honor and a pleasure to work with each and every one of you to reduce and eliminate child drowning. Your work is so important, and I will continue to cheer from the sidelines as you strive toward the ultimate goal – ZERO drownings and ZERO drain entrapments. CPSC's Communications team and Widmeyer Communications will be at the helm to keep all of the elements of this great campaign going for years to come.
Ellyn
Pool Safely Campaign Leader
U.S. Consumer Product Safety Commission
P.S. Keep your friends and family informed of pool and spa safety. Please forward this message to your friends and family members and encourage them to sign-up for this listserv at www.PoolSafely.gov to learn more about the campaign – and TAKE THE PLEDGE!