November / December Newsletter
December 21, 2016
Dear Pool and Spa Safety Community,
As 2016 comes to a close, I want to thank you and your organization, company or agency for everything you did to save lives in and around the water this year. One of the goals of this campaign is to unify the drowning prevention community and work together toward our common goal. Thanks to your hard work, we have come closer to reaching that goal than ever before.
This year's Pool Safely campaign highlights included creating and launching our new blog, reaching nearly 50,000 Pledges (thanks to all of you!), and airing our new water safety PSA during the Summer Olympics. Pool Safely is now busy planning for 2017 and what we hope will be our SAFEST swim season yet.
Pool Safely on the Go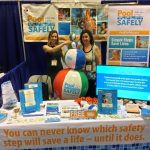 The campaign traveled south this fall to attend the Pool Spa Patio Expo in New Orleans on Nov. 2-4 and to the National Association of REALTORS Expo in Orlando on Nov. 4 -7. These two conferences provided us with excellent opportunities to connect with partners, share water safety messages and encourage people to take the Pool Safely Pledge! While in New Orleans, we were given the opportunity to do a "Splash Talk" on drowning prevention, reminding pool and spa industry professionals of the important role they play in safety and compliance.

New Partners
Please join me in welcoming the eight new organizations that partnered with the Pool Safely campaign this month:

 Partner Highlights
Recently, the Florida Department of Health in Lake County, a Pool Safely grant recipient, promoted Pool Safely with banners hung at the National Training Center in Clermont, Fla., next to the pool (above left). Drowning Prevention Coalition of Palm Beach County distributed Pool Safely information and collected Pledges at a number of community events this fall, including Costco Family Day (above right, top) and the Orchard View School Food Service Health and Safety Fair (above right, bottom).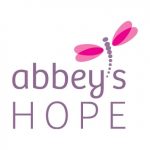 Longtime Pool Safely partner Abbey's Hope published its annual press release on Dec. 7 reminding parents and caregivers to continue practicing water safety even in the winter, especially while on vacation. In addition to following other important water safety steps, the non-profit strongly recommends that parents share water supervision responsibilities with other parents while on vacation.
Thank you for your continued support. Let's work together to save more lives. I hope you all enjoy a happy, healthy and safe holiday season, and I wish you all the best in the New Year!
Submit Your Safety Selfies
I would like to personally invite each of you to submit a Safety Selfie for the opportunity to be considered for a feature on the Pool Safely blog or campaign social media channels! A Safety Selfie is a photo of yourself taking the Pool Safely Pledge (see CPSC Chairman Kaye's Safely Selfie below). These photos serve as a great reminder of your pledge to be safer in and around the water and encourage others to take the Pledge as well. See some examples of Safety Selfies here, check out our Olympian Safety Selfies here, then send us one of your own following the below instructions!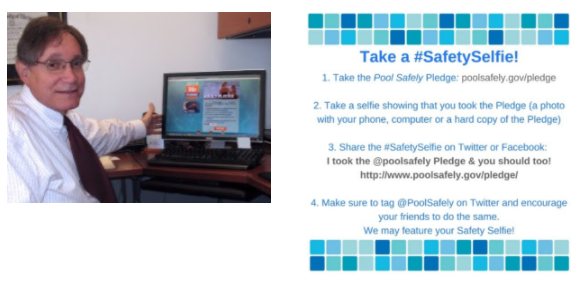 Ellyn
Pool Safely Campaign Leader
U.S. Consumer Product Safety Commission
P.S. Keep your friends and family informed of pool and spa safety. Please forward this message to your friends and family members and encourage them to sign-up for this listserv at www.PoolSafely.gov to learn more about the campaign – and TAKE THE PLEDGE!