Pool Safely Newsletter: How can Pool Safely help you save a life?
November 12, 2019

Dear Pool and Spa Safety Community,
 Like many of you, Pool Safely remains committed to saving lives all year. We continue to look for new and interesting ways to spread the word about water safety to more families – such as through our recently released water safety video starring celebrity Tia Mowry and our new game on the Pool Safely app. This month, we launched a water safety tool that, through their answers, will provide consumers with targeted drowning prevention resources to use based on their lifestyle and preferences (keep reading to learn more!). As the autumn season continues, I invite you to join us in finding creative ways to challenge your community to #PoolSafely365 and work toward #NotOneMoreDrowning.
 New S.W.I.M. Tool: How Can Pool Safely Help You Save a Life?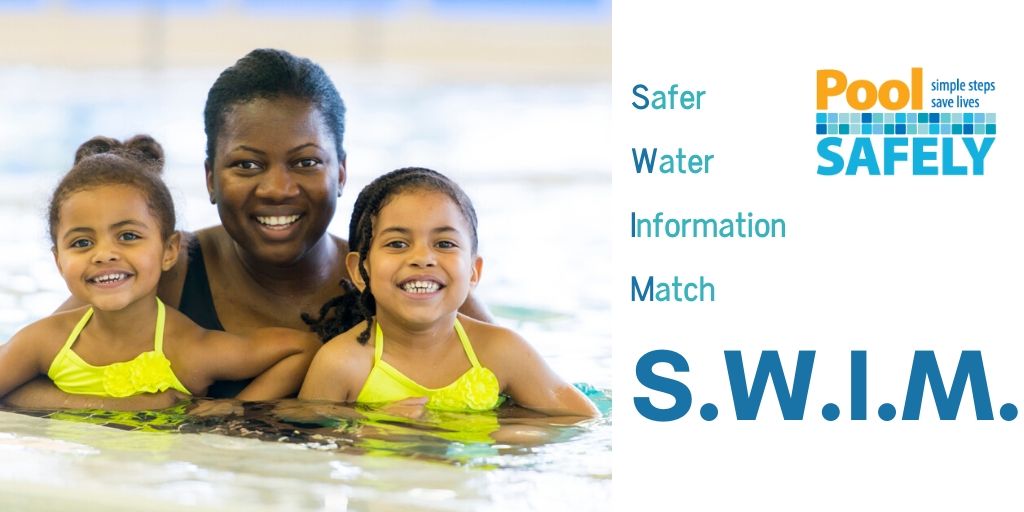 Have you visited PoolSafely.gov recently? If no, head over to our website for a new update! The campaign is always asking what we can do to help combat the public health crisis of drowning and equip you with the resources you need to help save a life. With that commitment in mind, we have created a new online tool called Safer Water Information Match (S.W.I.M.), which connects you with curated drowning prevention resources.  Whether you are a parent, teacher, grandparent, pool and spa pro, or a lawmaker in need of print or digital resources in English and Spanish – or all the above – the Pool Safely campaign wants to equip you with the information needed to keep everyone safer in and around the water. Check it out today and let us know what you think! You can learn more about S.W.I.M. in our latest blog post too.

Pool Safely Community Highlights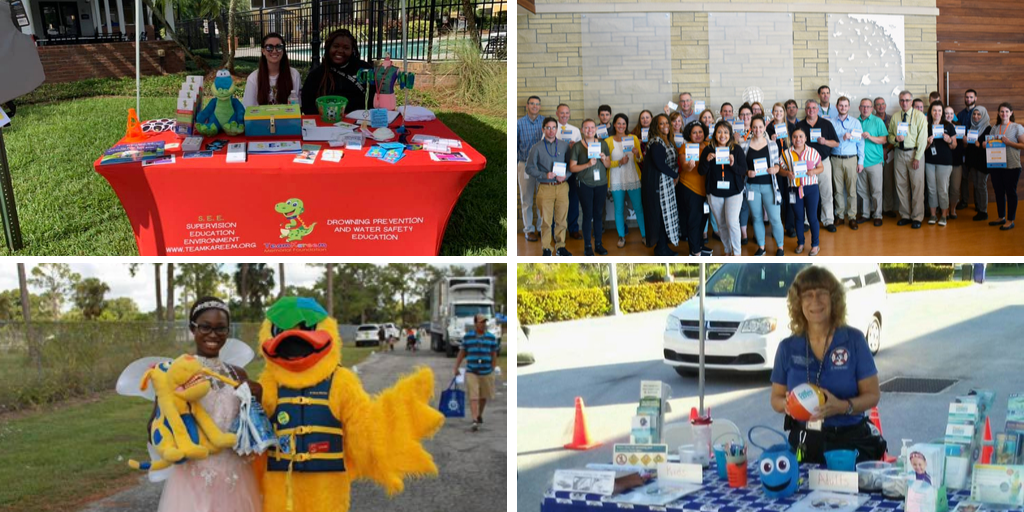 No matter the season, Pool Safely collaborators spread water safety information 365 days a year! Below are a few recent highlights from our collaborators:
Team Kareem shared water safety messages at a local farmers market (Photo: Top row, left side).
The entire staff at DuPage County Health Department's Environmental Health Services Program took the Pledge during a recent team meeting (Photo: Top row, right side).
Stew Leonard III Water Safety Foundation's Stewie the Duck attended a local health fair where he spread water safety messages and met the Tooth Fairy (Photo: Bottom row, left side).
Longtime Pool Safely advocate Diane Hennessy of the Drowning Prevention Coalition of Palm Beach County (DPCPBC) will be retiring soon! Diane has worked tirelessly alongside the rest of the Coalition to collect thousands of Pool Safely Pledges over the years and spread water safety messages in her community. Thank you for all of your work, Diane, and enjoy retirement! (Photo: Bottom row, right side)
Thanks to all of you for your commitment to water safety and all that you do to #stopdrowning 365 days a year.
Nikki Fleming
Pool Safely Campaign Leader
U.S. Consumer Product Safety Commission (CPSC)