Pool Safely Quarterly Newsletter: Independence Day Safety Tips, New Data & More!
July 2, 2018
Dear Pool and Spa Safety Community,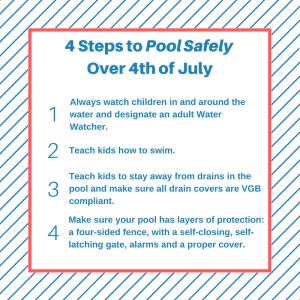 As families across the country prepare to celebrate Independence Day, the Pool Safely campaign is reminding everyone to follow simple steps to stay safer while spending time in and around the water. This can help ensure a holiday that is safer and more fun!
Reports from the USA Swimming Foundation indicate that at least 87 children younger than 15 have fatally drowned in a swimming pool or spa from January 1 through May 31, 2018. Additionally, each year on average, 19 children drown during the week of July 4th. Together we can work to prevent these tragedies by sharing water safety information with families across the country ahead of the Independence Day holiday and beyond.
Pool Safely Joins 9th Annual World's Largest Swimming Lesson

The Pool Safely Campaign joined the Maryland-National Capital Park & Planning Commission Department of Parks & Recreation and former Olympic swimmer Maddy Crippen at the Fairland Sports and Aquatic Center in Laurel, Md. on Thursday, June 21 to participate in the 2018 World's Largest Swimming Lesson (WLSL). The WLSL is a global effort created by Pool Safely partner World Waterpark Association that brings together an estimated 45,000 children across the globe each year to send the message that swimming lessons can prevent drownings and save lives.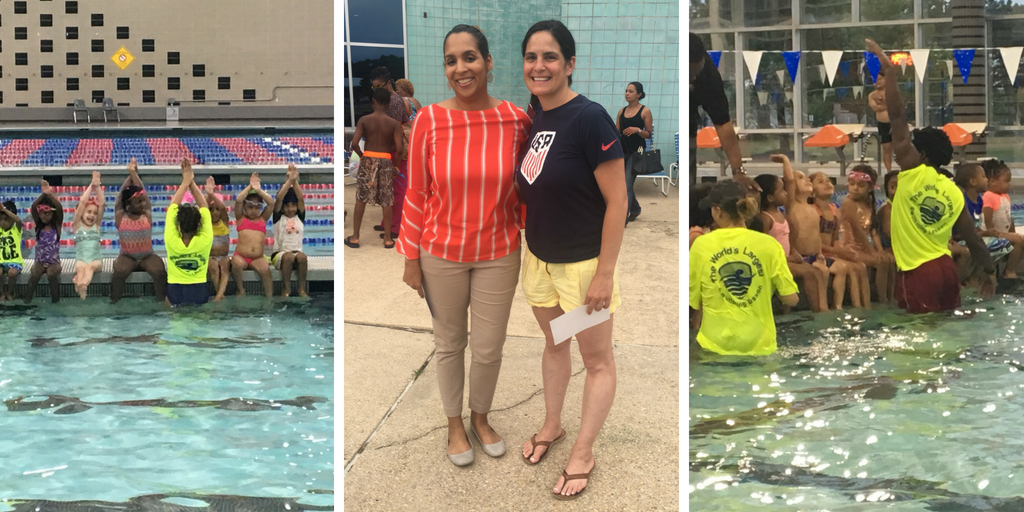 I partnered with Maddy to deliver a poolside chat ahead of the swimming lesson, encouraging the young swimmers to follow simple water safety steps at the pool this summer. Maddy also led the children in taking the Pool Safely Pledge, and reaffirmed her commitment to the campaign by renewing her Pledge for 2018. Nearly 200 children from Prince George's County, Md. participated in the lesson to enhance their knowledge of life-saving water safety skills. You can see more photos from the event on our Flickr page.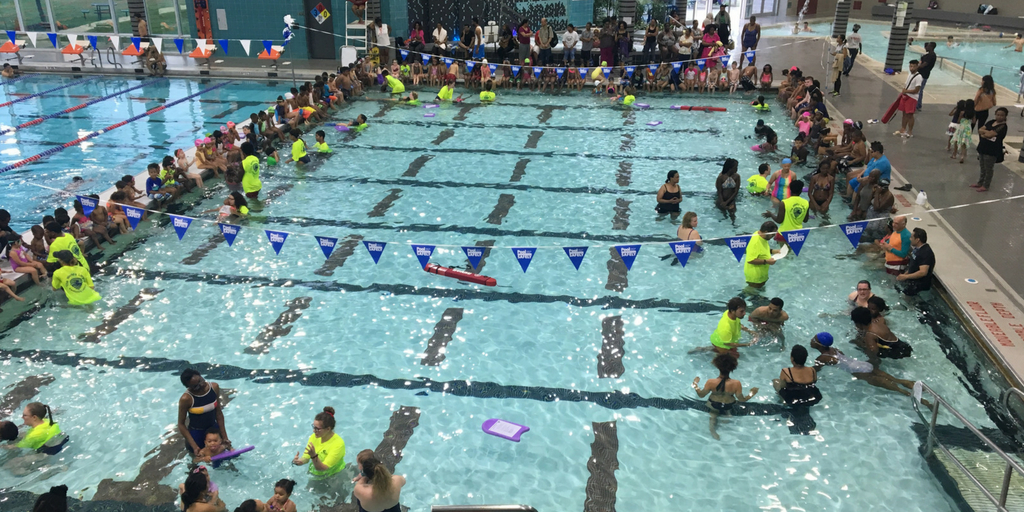 CPSC Announces Annual Drowning and Drain Entrapment Data 
In May, the U.S. Consumer Product Safety Commission released its annual submersion and entrapment report. The new data indicates that the number of reported fatal child drowning incidents in swimming pools involving children younger than five has not significantly increased from last year's report.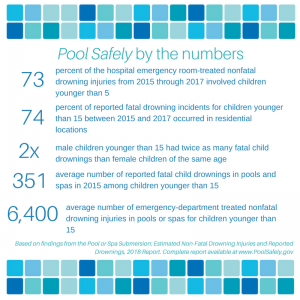 Although the number of reported child drownings has remained nearly the same year over year, drowning is still the number one unintentional cause of death for children in the U.S. ages one to four, and the second leading cause among children ages five to 14. According to CPSC's data, there were (on average) 351 reported fatal child drownings in pools and spas in 2015 among children younger than 15, with 76 percent of those drownings involving children younger than five.
In response to the new data, CPSC Acting Chairman Ann Marie Buerkle is urging families and caregivers nationwide to remain vigilant while children are in and around the water this summer, and emphasized the importance of following Pool Safely's simple water safety steps to help prevent drowning tragedies. To read the full report, visit the Pool Safely resource library.
Pool Safely in the News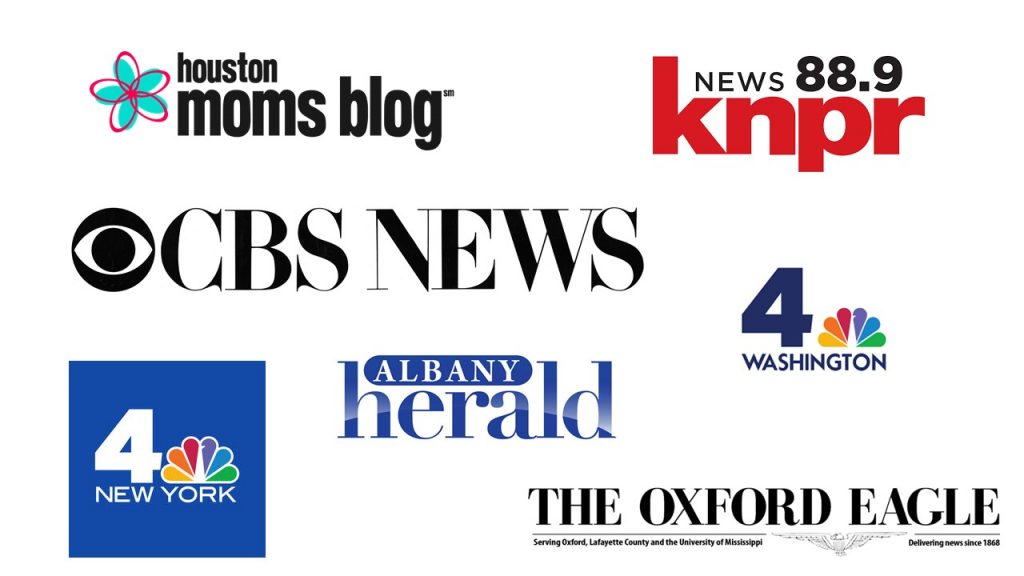 The media widely covered the annual submersion and entrapment report; it received nearly 100 placements nationwide. In addition to coverage about the latest drowning data, Pool Safely received numerous mentions in national and local media news outlets. Highlights include:
CBS News posted an important piece about the misconceptions around drowning and Pool Safely's simple steps;
Houston City Moms shared an excellent roundup of safety information in honor of National Safety Month, with helpful information about CPR and pool safety; and
NBC New York created an informative and interactive article about staying safer around the water this summer with tips and information from CPSC.
75,000 Pledges and Counting!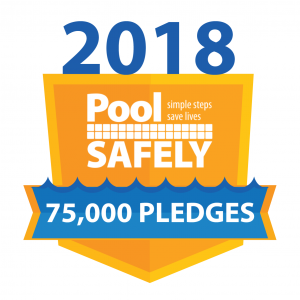 I am delighted to share that we have received more than 75,000 signed Pool Safely Pledges! Thank you to everyone who helped us reach this significant milestone, especially our devoted partners. Pool Safely is looking forward to continuing the water safety momentum by securing even more signed Pledges this swim season and beyond. If you haven't yet taken the Pool Safely Pledge this year, please do so here. Share it with your family and friends too!
 Partner Highlights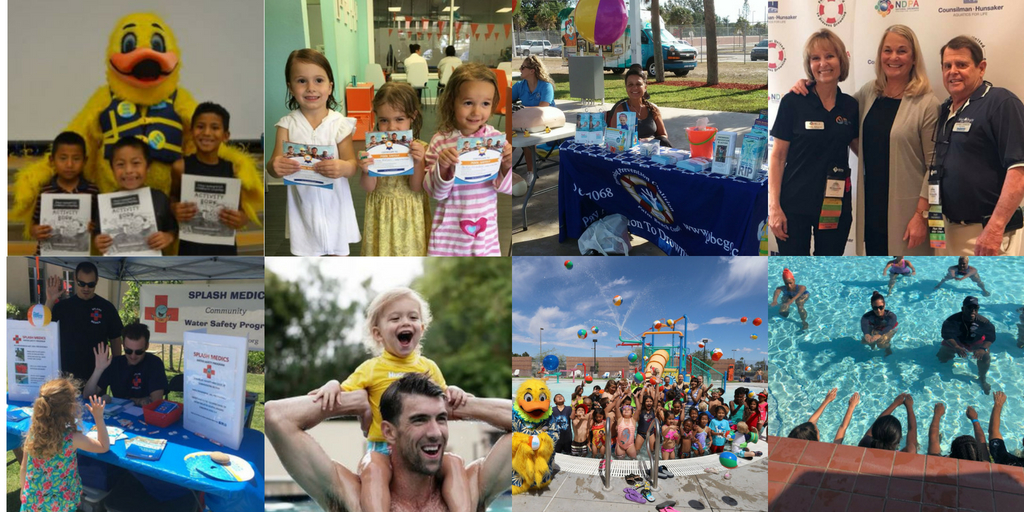 Whether in print, online, or at community events, our partners have remained active and engaged in spreading water safety messages:
Welcome New Pool Safely Partners!

The campaign would like to welcome 12 new organizations that partnered with Pool Safely this quarter:
New #OntheBlog!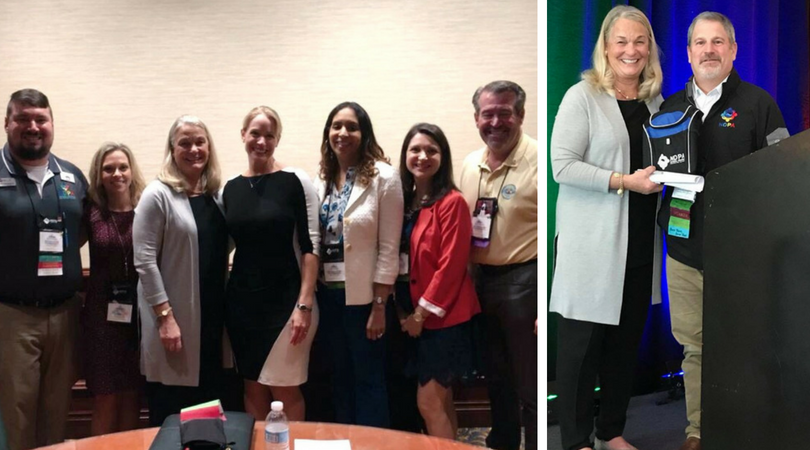 The Pool Safely blog shares regular water safety tips and campaign updates. Check out our most recent posts:
Thank you for your continued support! Let's continue to work together toward #notonemoredrowning.
Nikki Fleming
Pool Safely Campaign Leader
U.S. Consumer Product Commission