Tell me a little bit about your organization and how long have you been a Pool Safely campaign partner?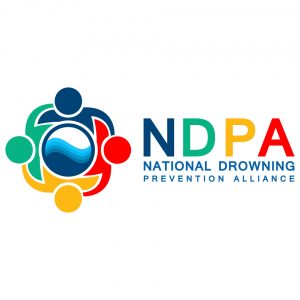 The National Drowning Prevention Alliance (NDPA) is a 501(c)(3) nonprofit organization formed in 2004, with the goal of creating increased collaboration, awareness, and education to reduce drowning and aquatic injury in the United States. The NDPA works with our members, partners, sponsors, and supporters to help keep people of all ages safer around all bodies of water. Each year, the NDPA hosts its annual Educational Conference to share the latest and best research, resources, education, and best practices. We are proud to be one of the founding partners of Pool Safely!
What top 3 water safety steps or messages do you think are the most important for keeping kids safer in and around the water?
Use layers of protection! Just one layer isn't always enough to keep you and your family safer around water. Layers of protection can include, but are not limited to, learning to swim, using appropriate barriers around the water (such as fences, alarms, covers, and self-closing, self-latching gates), practicing constant active adult supervision, wearing U.S. Coast Guard approved lifejackets, and having proper drain covers installed.
Learn First Aid, CPR, and Basic Water Rescue! You never think drowning will happen to you … until it does. Knowing what to do in an emergency can mean the difference between a minor incident and a devastating tragedy.
Swim near a lifeguard if possible. However, that doesn't mean parents shouldn't watch their children. Lifeguards have a hard job. Keeping an eye on your family and friends is a big help and ensures stronger safety.
How has your organization made a difference among consumers when it comes to drowning prevention?
The goal of the NDPA is to not only help inform the public on how to enjoy water safer, but to also work with our partners (like Pool Safely) to help ensure we reach as many people as possible with the message of water safety and drowning prevention. If it's not the NDPA, it is one of our fantastic partners making a difference for all consumers.
Why do you think it is beneficial to partner with CPSC and the Pool Safely campaign?
At heart, the NDPA is an alliance. Our mission statement is: United, we can PREVENT the TRAGEDY of Drowning. There is a very important word in our mission statement: "United!" To reduce drowning and all aquatic injuries, we must work together. We are proud to call CPSC and its Pool Safely campaign partners in our mission to save lives! Remember: drowning IS preventable.