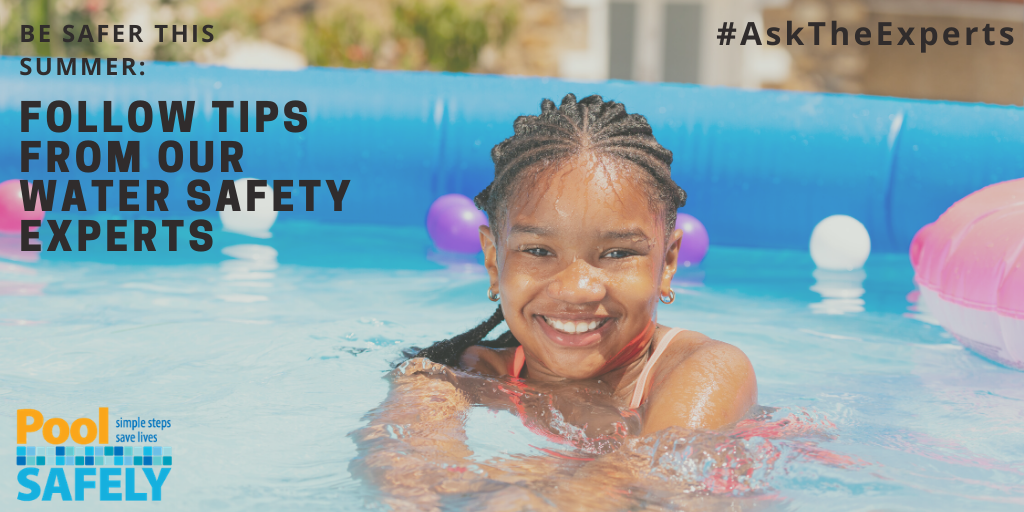 The U.S. Consumer Product Safety Commission (CPSC) released its annual submersion and entrapment report on June 8. Unfortunately, new data show that pool- or spa-related drownings are on the rise, with an average of 379 fatal child drownings per year between 2015 and 2017. Children younger than five years old accounted for 75 percent of these drownings, 56 percent of which were attributed to a lapse in adult supervision. Of the reported fatal drowning incidents, 71 percent occurred in residential locations, such as a child's home, a family or friend's house, or a neighbor's residence.
The high number of drownings that occur in home settings shows the need to remain vigilant in and around the water, especially in the current COVID-19 environment, as families spend more time at home. CPSC is urging families to review Pool Safely's simple steps and digital water safety activities to help prevent fatal and nonfatal drownings. This can help keep children safer during extended periods at home.
Additionally, we have been collaborating with our community of drowning-prevention experts and advocates to share their top tips for how to Pool Safely. Check out our new Ask the Experts video series. Follow along with us on social media all summer as we share short videos highlighting how to Pool Safely at home. Contributors to the series, to date, include CPSC Commissioner Peter Feldman, Nicole Phelps, on behalf of the Michael Phelps Foundation, Bridget McKinney from the American Red Cross, U.S. Olympian Rowdy Gaines, Miriam Lynch from Diversity in Aquatics, and many more!
To kick off the Ask the Experts video series, CPSC Commissioner Feldman urges families to practice water safety this summer.
On behalf of the Michael Phelps Foundation, Nicole Phelps talks about a layer of protection that keeps kids safer at her family's home pool.
Bridget McKinney with the American Red Cross, discusses the importance of always designating a Water Watcher while kids are in the pool.
Olympic swimmer Rowdy Gaines shares how families can stay vigilant while adjusting to a summer of social distancing.
Miriam Lynch, CEO of Diversity in Aquatics, ensures that her community has the resources and opportunities to prevent drowning.
Please follow Pool Safely on Instagram, Twitter, and Facebook, and YouTube to see even more Ask the Experts videos as we release them  throughout the summer. Are you interested in telling us how you Pool Safely and submitting your own Ask the Experts video for consideration in the series? Reach out at poolsafely@cpsc.gov!