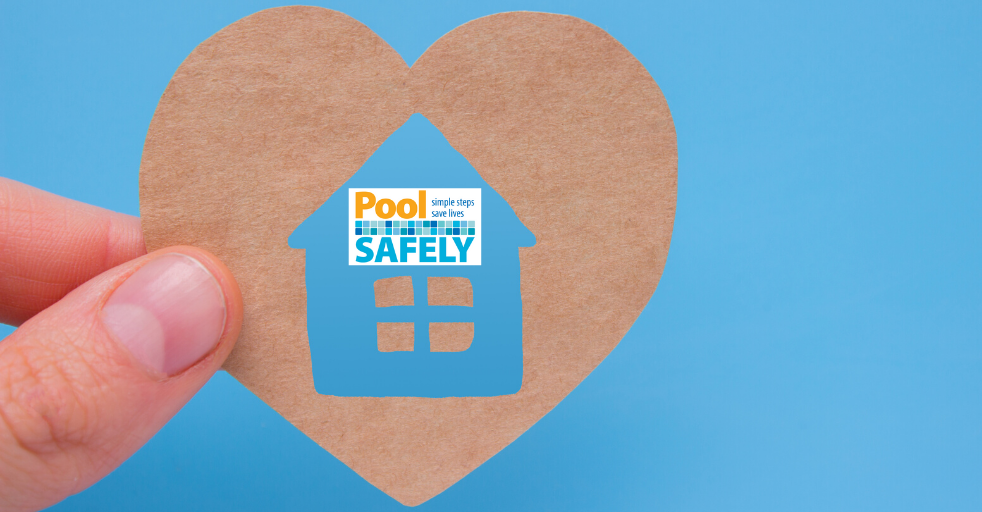 For many families, rising temperatures and longer days signal the unofficial kickoff of summer.  Due to ongoing public health concerns about the coronavirus, the summer swim season is likely to look different this year. With most states imposing stay-at-home orders and other restrictions on public gatherings, to help stop the spread of COVID-19, many community pools, among other social venues, remain closed, leading families to spend more time at home together.
There are more than 10.4 million residential swimming pools in the United States, according to the Pool & Hot Tub Alliance. Given the probable lack of access to public pools this summer, families may pick up a portable wading pool for toddlers at home, or perhaps purchase an above-ground pool for their older children and teens.  The vast majority (75%) of child (<15 years old) drowning fatalities reported to CPSC are children less than 5 years old, with most fatalities and injuries to children less than 5 years of age occurring in residential, not public pools. With more restricted access to community pools this summer, these numbers may grow, as more families use residential pools to entertain their children. For families with young children, these numbers should be of particular focus.
Families with residential pools should always remember supervision is key. Therefore, these families should implement multiple layers of protection, including a four-sided fence that is a minimum of 4-feet tall, with a self-closing and self-latching gate, and that has working pool and door alarms.
For families without pools at home, the delayed opening of public pools could lead more people seeking to escape the heat, to turn to open bodies of water to swim, where lifeguards may not be present. Social distancing guidelines have also disrupted many traditional group swimming lessons. These factors, along with curious children looking for fun things to do, and adults who continue to face a range of challenges, means families should remain vigilant about water safety.
Check out these six digital resources to help the whole family work together to prevent drownings and Pool Safely at home this summer: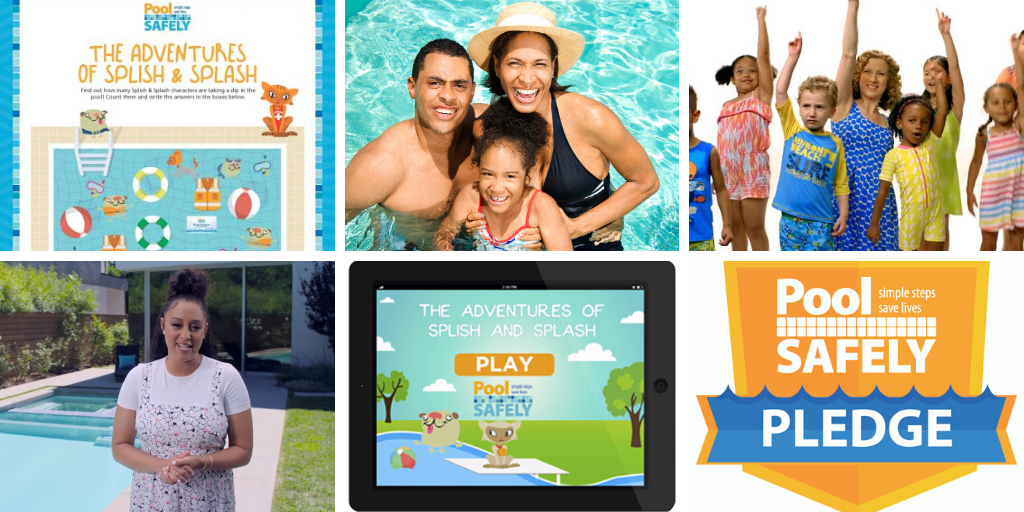 Print New Pool Safely Activity Worksheets: These new activity worksheets provide a fun and educational way for kids to review water safety at home, with resources including coloring sheets, water safety math problems, and a crossword puzzle.
Find Customized Water Safety Resources with the S.W.I.M. Tool: The Pool Safely S.W.I.M. tool empowers everyone with the information they need to stay safer in and around the water. The S.W.I.M. tool connects users with customized water safety materials, based on their responses to a few simple questions. Many of the campaign's educational resources are available to review online or to download and print.
Learn Water Safety Tips with Tia Mowry – Pool Safely teamed up with actor Tia Mowry last year on a new video that shares five water safety tips. Although families are not preparing for pool parties right now, the tips Tia shares in this video apply to any situation in which children are spending time in or near the water. You can also read a behind-the-scenes blog post about the making of the video.
Download the Pool Safely App: This free, interactive app allows kids to learn what to do (and not to do) in and around pools and spas by following The Adventures of Splish &      Splash. If you already have the app, be sure that you're using the most updated version to access our newest games and features. 
Listen to the Pool Safely Song: Review four simple steps to stay safer around the water as a family by listening to the catchy Pool Safely song by children's performer Laurie Berkner! Dancing and singing along is optional, but encouraged.
Take the Pool Safely Pledge: Join gold medal-winning athletes, celebrities, and government officials, and take the Pledge to Pool Safely! We encourage everyone to renew their Pledge each year to review the simple steps that everyone should take to help prevent drownings. The Pledge is available online for adults and children in English and Spanish.
Review more water safety tips, videos, and resources on the Pool Safely website, and follow Pool Safely on Twitter, Facebook, and Instagram to learn about digital drowning prevention resources and activities from our campaign collaborators.