March Newsletter
March 28, 2018
Dear Pool and Spa Safety Community,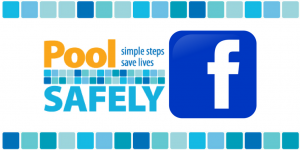 As spring brings warmer weather to much of the country, the Pool Safely campaign is working to reach even more families with our water safety tips heading into the summer swim season. We are excited to announce that Pool Safely recently launched the campaign's first Facebook page! We're looking forward to using this new platform to engage with our partners and share important safety information with parents and caregivers. Please visit the page and click "like" and "follow" to ensure you don't miss any important updates!
In other exciting campaign news, Pool Safely recently relaunched the Adventures of Splish & Splash smartphone app for kids. Available for both Android and Apple products, the app now includes three exciting new games to help teach children all about how to stay safer around the water. Learn more about the app from our cool new trailer video , or on the Pool Safely blog! And be sure to download it from the App Store or Google Play.
70,000 Pledges and Counting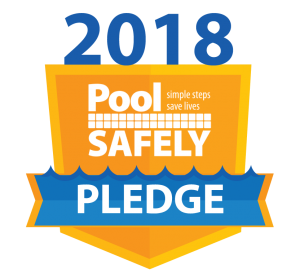 I am thrilled to announce that Pool Safely has now reached more than 70,000 signed Pool Safely Pledges! Thank you to everyone who helped us reach this significant milestone, especially our dedicated partners. This would not have been possible without your help – thank you for being such an important part of the water safety community.  Pool Safely is looking forward to continuing the water safety momentum by securing even more signed Pledges this year. If you haven't yet taken the Pool Safely Pledge in 2018, I encourage you to do so here. Share it with your family and friends too!
Pool Safely Hits the Road!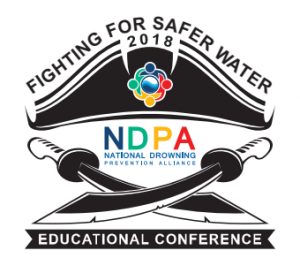 The 2018 Annual National Drowning Prevention Alliance (NDPA) Educational Conference is quickly approaching! The conference, which will be in Tampa Bay from April 2-5, will be an important combination of educational opportunities and speakers from many aspects of the drowning prevention community. The U.S. Consumer Product Safety Commission (CPSC) is proud to be a part of the mix again this year, and the Pool Safely campaign is especially excited for CPSC Acting Chairman Ann Marie Buerkle to give the conference keynote address on Wednesday, April 4 from 1:30-2:00 p.m. Will you or someone from your organization be attending the NDPA Educational Conference this year? Please let us know at poolsafely@cpsc.gov. And be sure to follow/share our live tweets and Facebook posts all week while we are in Tampa!
Partner Highlights

2018 is off to a great start! Although many water-based activities decrease in the winter months, our partners have remained active in increasing drowning prevention awareness.
Thank you, partners, for your ongoing efforts to spread important water safety messages! Do you have an upcoming water safety event you'd like Pool Safely to highlight? Email your event details to poolsafely@cpsc.gov so we can help you promote it.
Welcome New Pool Safely Partners!

The campaign would like to welcome nine new organizations that partnered with Pool Safely this quarter:
Pool Safely in the News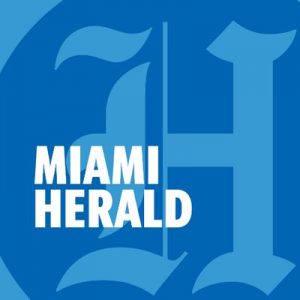 Data from the USA Swimming Foundation on fatal child drownings in January and February that were reported by the media illustrate the need for families to remain vigilant about water safety even in the off-season. There was a 230 percent increase in fatal child drownings nationwide during the first month of the year compared to January 2017, and February saw a 25 percent increase for the same period. Pool Safely continued to work with local and national media this winter to remind families of the importance of keeping water top of mind all year:
Grand Magazine highlighted the spike in drownings in Florida from 2016 to 2017, the Pool Safely Pledge and issued a water safety reminder for grandparents;
In an article that also discussed drowning disparities among minority children, the Miami Herald shared Pool Safely's simple safety steps with Florida families; and
Daily News-Sun highlighted the spike in January 2018 child drowning deaths and shared Pool Safely water safety tips with Arizona communities.
New #OntheBlog!

The Pool Safely blog continues to share campaign updates and water safety information each month. Check out our most recent posts:
In the January blog post we asked readers to resolve to Pool Safely in 2018 by making water safety a New Year's resolution;
In February, our Black History Month blog post highlighted the campaign's efforts to address racial disparities in water safety. Read the post here; and
The March blog post announces the relaunch of the Pool Safely children's app just in time for family road trips for spring break and summer vacation!
Pool Safely 2018 Grant Updates
CPSC is still accepting applications for the 2018 Pool Safely Grant Program through April 2. In accordance with the Virginia Graeme Baker Pool and Spa Safety Act, this program will award $1.1 million in federal grants to provide state and local governments with assistance to help implement enforcement and education programs, with the goal of preventing drownings and drain entrapments in pools and spas. Please encourage your state and local governments to apply! Learn more here.
Thank you for your continued support! Let's continue to work together toward #notonemoredrowning.
Nikki Fleming
Pool Safely Campaign Leader
U.S. Consumer Product Commission